Liar, Liar? Kim Richards Caught Fibbing On Air About Returning To 'RHOBH' – 'That Is FALSE,' Says TV Insider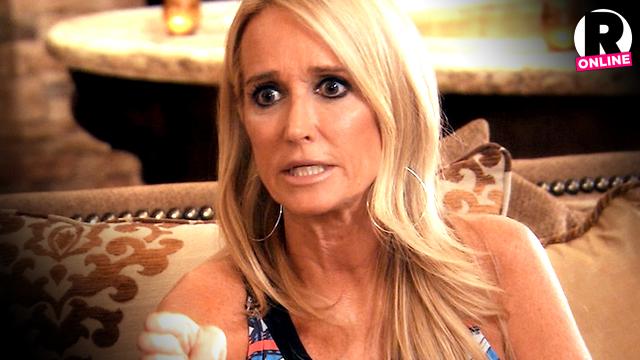 Kim Richards was fired from the Real Housewives of Beverly Hills after she failed to be honest with her Bravo bosses about her relapse. But nearly two months later, it doesn't appear she's learned her lesson. Richards told Entertainment Tonight Wednesday that she had been asked to return to Bravo, but multiple insiders told RadarOnline.com that is false.
At the end of the interview, when Richards was asked if she was asked to return to RHOBH now that she is sober, she said, "My representative did speak to them and they have asked me to come back."
Article continues below advertisement
However, as Radar exclusively reported, Richards was fired by her representative more than a month ago.
And that's not all. According to a well-connected source that works in production for the Bravo franchise, "No one here asked Kim Richards to come back on the show. That is false."
"Producers were done with Kim during her last relapse when she flat-out lied to them by telling them that she had not relapsed when she actually had," the source tells Radar.
As Radar previously reported, Richards entered treatment yet again after she relapsed at her daughter's wedding in Mexico following an arrest for being intoxicated at the Beverly Hills Polo Lounge on April 16.
"No one wants to work with someone like that. You cannot bite the hand that feeds you and that is exactly what she did. She lied to everyone and no one buys a thing she says anymore," the production insider said.
Article continues below advertisement
And according to Dr. Lillian Glass, Body Language Expert and author of the best-selling book The Body Language of Liars, "Kim was exhibiting many signals of deception throughout the entire interview on ET."
"In watching it over and over, you see someone who is really sad and in need of a lot of help," Dr. Glass, who has not treated Richards, claims. "Kim was just not being authentic or genuine at all."
"Several times she throws her head back. That is often times a signal of deception," Dr. Glass continues. "When they ask her if she has been invited back to the show, she shows two signs of lying. On is that she cocks her head back. The second is that her reaction is too slow for there be any truth to it."
Do you think that Kim Richards should be given another chance in TV? Tell us your thoughts in the comments below.