Finally Fessing Up: Kate Gosselin Admits Collin Has 'Social & Educational' Problems— 5 Years After She Denied He Was Expelled From School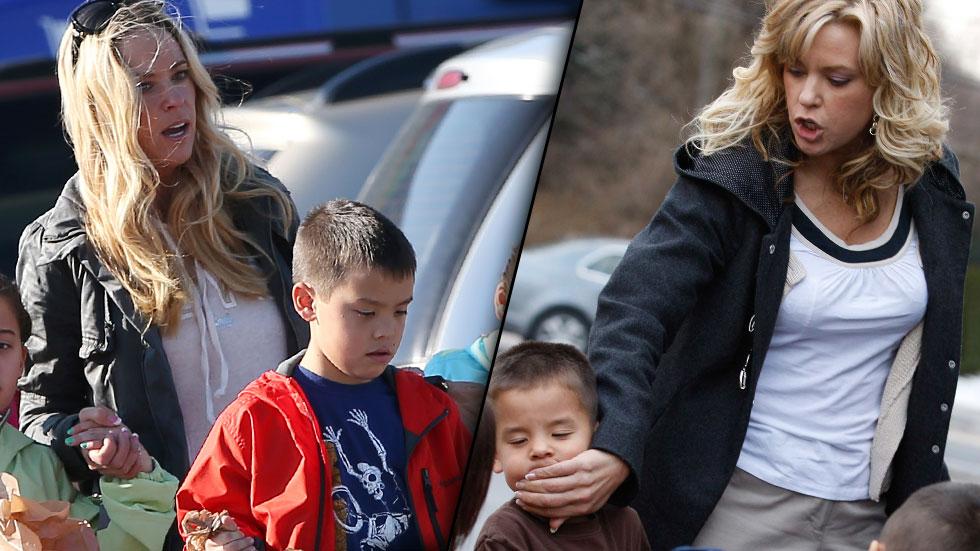 When RadarOnline.com exclusively revealed that Kate Gosselin's son Collin was expelled from school for abusive and violent behavior in late 2010, the reality TV mom immediately went on the defensive.
"That is false," she said, explaining that he simply was not thriving in an academic-excelling school and was better off being tutored privately at home.
But nearly five years later, Kate is coming clean about her son's secret struggles.
Article continues below advertisement
During last night's Kate Plus 8 special about the sextuplets' 11th birthday bash, the mom of eight, 40, admitted Collin "has some educational and social challenges."
"Definitely this year in terms of changes, Collin sticks out the most. It's been a year of figuring out kind of where he's going and how best to help him," she told the cameras in a confessional interview.
"At times his inability to problem solve in a social setting leaves him frustrated and overwhelmed with the situation," she continued. "We learned over time that often the best thing for him is to step away and process it and adapt, after which he typically rejoins and is fine."
Kate insisted her son is "very intelligent," and "artsy," but requires a unique education that can address his special needs.
"This is a work in progress for him that we've sought many specialists help on," she said. "There's changes coming for him. I think it will result in a change of school for him for this upcoming year and beyond that, we'll see."
The TLC star may have had some issues coping with Collin's difficult behavior.
According to In Touch, Kate was investigated by the Berks County Pennsylvania Department of Children and Youth Services earlier this year after "someone called and told them Kate had been both physically and psychologically abusive" to the boy.
Investigators reportedly determined that the allegations were unfounded.
Watch: Kate Gosselin Dispels Romance Rumors Of Her And Jeff Prescott