Too Cool For Safety Instructions! Kanye West Acts Weird On Plane — Watch The Video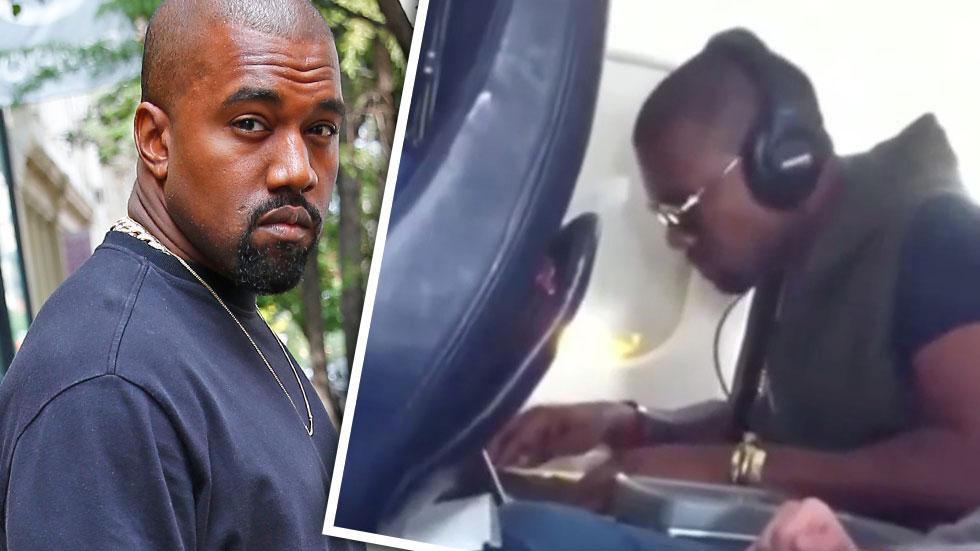 Don't you just hate it when you get stuck sitting next to someone acting strangely on an airplane? That's exactly what happened to one airline passenger who was seated next to Kanye West!
In a video posted to Instagram, West can be seen sitting in a window seat. He repeatedly jerks his body to beats that only he can hear thanks to his large headphones.
https://instagram.com/p/40JrNfBGPp/
His moves harken back to his viral dance video from a concert a few months back, which fans set to various television theme songs.
Article continues below advertisement
https://instagram.com/p/0BbJT8o1N0/
The airplane video raises many questions for fans. What was he listening to? Why was he wearing sunglasses? And why was the self-proclaimed God riding on a commercial carrier instead of on a private jet?
If you've got the answers, sound off in the comments section below.