Locked Up! Julia Roberts' Sister-In-Law Jailed On $50K Bail After Domestic Violence Arrest -- Grinned For Her Mug Shot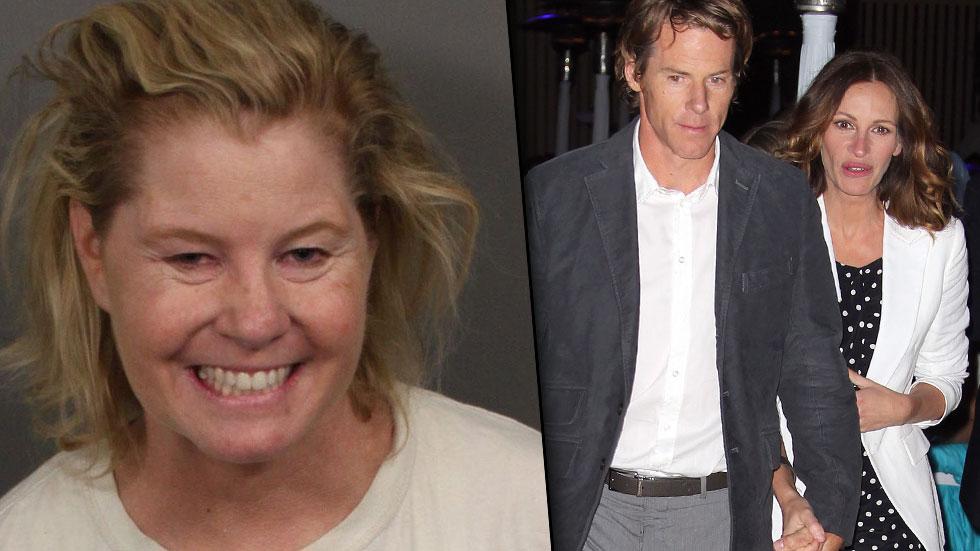 Julia Roberts' troubled sister-in-law Jyl Moder seems less-than-fazed about her latest embarrassing debacle. After being arrested for domestic violence early Monday morning, she grinned for her mug shot in a booking photo obtained by RadarOnline.com.
The photo was taken at roughly 1:20 am on Monday, July 20, when Moder was booked into the Riverside County jail in Indio, Calif. She remained there Tuesday morning, on $50,000 bail.
Article continues below advertisement
As Radar reported, Moder was arrested in Palm Desert, Calif., shortly after midnight on Monday morning on felony charges of corporal injury to a spouse or cohabitant.
Roberts' relationship with Moder, the sister of her husband Danny, has been tense throughout the years. According to reports, Moder blamed Roberts for the death of her mother Patti by heart attack in 2011.
Roberts' own mother, Betty Lou Motes, died in February, and her estranged half-sister Nancy Motes died a year before that.