Joyce Mitchell Pleads Guilty To Felony In Helping 2 Men Who Escaped NY Facility –– Ex-Prison Worker Wept Throughout Hearing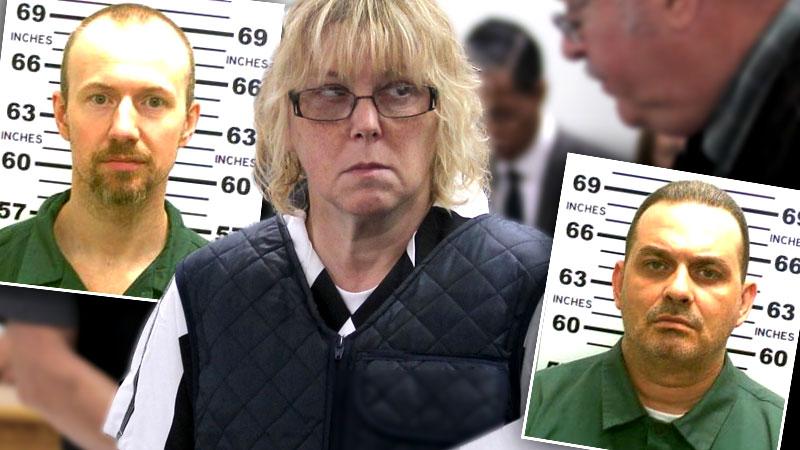 Joyce Mitchell, the tailor shop supervisor at Dannemora's Clinton Correctional Facility, has pleaded guilty to assisting the two inmates who escaped last month.
Mitchell tearily admitted in a Plattsburgh, New York court Tuesday that she aided Richard Matt and David Sweat -- the latter, who she was accused of having a longtime sexual relationship with -- by providing them with tools that were instrumental in their shocking June 6 escape from the maximum security facility.
Article continues below advertisement
Watch the Video on RadarOnline.com
The 51-year-old admitted she'd enclosed hacksaw blades in ground beef -- to be delivered to the two to aid them in their escape -- in her guilty plea in connection with first-degree promoting prison contraband and fourth-degree criminal facilitation. Mitchell had also given the escapees tools such as chisels and a screwdriver to work with in their detailed breakout plan, authorities said.
The married Mitchell had spoken with the men, both convicted murderers, about slaying her husband Lyle.
Watch the Video on RadarOnline.com
She was arrested June 12, at which time the prison suspended her with no pay. With Mitchell's help, Matt and Sweat spent 20 days on the lam, with Matt gunned down by authorities June 26, and Sweat captured and taken into custody two days later.
Mitchell faces from 26 months to seven years in custody when she is sentenced. She's unable to pay her bail -- set at $100,000 cash or $200,000 bond -- according to her lawyer.