Duggar Charity Scandal Continues: Jill & Derick Ask For Donations — But Won't Tell Fans How They'll Spend The Money!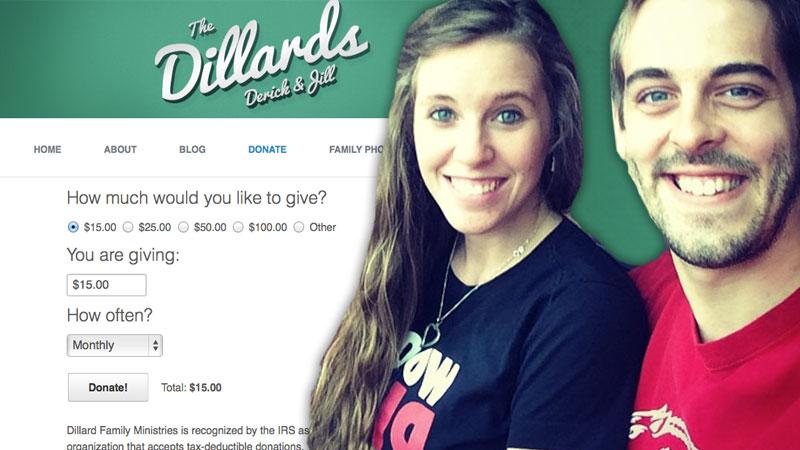 Jill Duggar Dillard and husband Deryck's charity may be properly registered with the IRS and therefore legal, but critics are still slamming the new nonprofit.
On the young Christian couple's website, Dillard Family Ministries, they ask for up to $100 per month from fans to fund their first international "mission effort," for which they left their native Arkansas on July 5.
The only problem: Neither Jill, 23, nor Deryck, 26, have briefed fans on trip details, and therefore what donators would be financially supporting.
Article continues below advertisement
Though popular Facebook group Duggar Family News: Life Is Not All Pickles And Hairspray suspect they're in El Salvador , the parents of newborn Israel have yet to confirm which country they're in— and what they're doing there.
"How can asking for money with no mission statement, no explanation about who you are serving and where, and how the money will be spent, ethical?" the Duggar Family News administrator posted earlier this week.
Many of the hit page's followers agreed.
"I would never donate to a charity that doesn't let me know exactly where and how my money will be used," said one.
"I would like to know exactly what they do over there, is really just preaching? They are not helping to better the life of people they see?" wrote another.
Do you think Jill and Deryck should have informed fans about their trip before asking for money? Sound off in the comments.