Exclusive
Charity Scam Scandal! Critics Accuse Jill Duggar's 'Dillard Family Ministries' Of Being Fake— Is It True?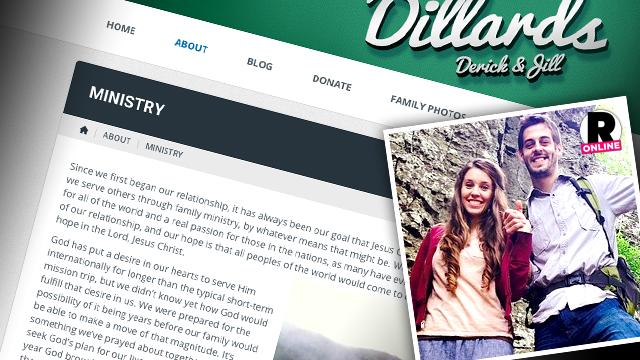 Are Jill Duggar and husband Derick Dillard scamming fans out of money?
Facebook critics are slamming the 19 Kids And Counting couple, claiming their new charity, Dillard Family Ministries, is a sham.
The new parents, who left on a Christian mission trip last week reportedly to El Salvador, have been requesting financial donations from fans for their organization, Dillard Family Ministries.
On their new family website, Jill, 24, and Derick, 26, claim their new company is recognized by the IRS as a tax-exempt organization, meaning all donations are tax deductible.
Article continues below advertisement
But a poster on Facebook site Duggar Family News: Life Is Not All Pickles And Hairspray noticed that Dillard Family Ministries is not listed on the official IRS site as a tax-exempt charity.
Indeed, the charity is not included in an IRS search of organizations eligible to receive tax-deductible charitable donations.
However, an IRS spokesperson reveals to RadarOnline.com that the charity is in fact properly registered and tax-exempt.
According to the rep, the IRS website is updated on the second Monday of the month, but Dillard Family Ministries was somehow not added.
So fans can feel safe donating to the happy couple as they work overseas.