Exclusive
Jen's Secret Resentment: Garner Tells Friends She Hated 'Parenting' Bad Boy Ben Affleck, Her 'Fourth Child'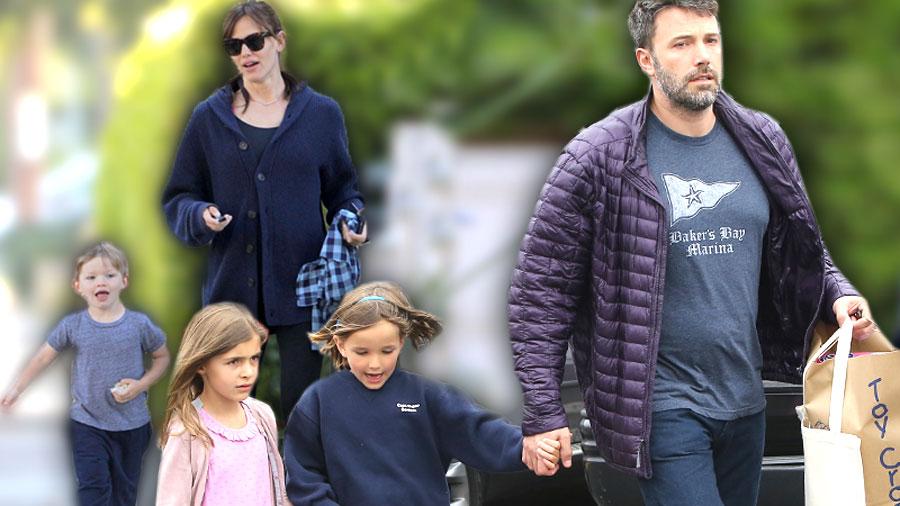 Jennifer Garner and Ben Affleck said in a statement Tuesday that the decision to divorce was a "difficult" one. But RadarOnline.com has learned that for Garner, it's also a relief! According to sources close to the actress, she grew tired of trying to keep her bad boy hubby in line, and told friends she "resented" having to act like his mother.
According to an insider, the Alias star often complained to close friends that "Ben was essentially her fourth child, and she resented it. There was constant pressure on Jen, that she admittedly put on herself, to make sure Ben was on track, not partying or drinking too much. There were always constant reminders Jen had to give Ben about their kids' school activities, sports, and their social obligations."
Article continues below advertisement
"Jen was always taking care of Ben's needs, and she was the strong one in the relationship," the source continued. "Along the way, Jen realized this, and her needs weren't being met."
Now that they've made the decision to split, "Jen is looking forward to the future, and having some much-needed time to herself without worrying about Ben," the source said.
The couple of ten years formally announced their decision to divorce on Tuesday.
Radar was first with breaking news about the couple's marriage crisis in recent weeks, as Affleck, 42, was spotted without his wedding ring on Garner's birthday in April, or when he skipped spending Mother's Day with his wife and children in May. Radar also exclusively reported that moving vans were spotted at the home earlier this month.
Ultimately, the source insisted, Garner, 43, will come out on top: "Jen has a tremendous network of other mom friends, and is beloved in their neighborhood. She is so down to earth, and is all about her kids. She is a great mom. She will come out of this just fine."