Exclusive
Final Fight! Jen Aniston Tells Justin Theroux She Isn't 'Some On-Call Piece Of Arm Candy'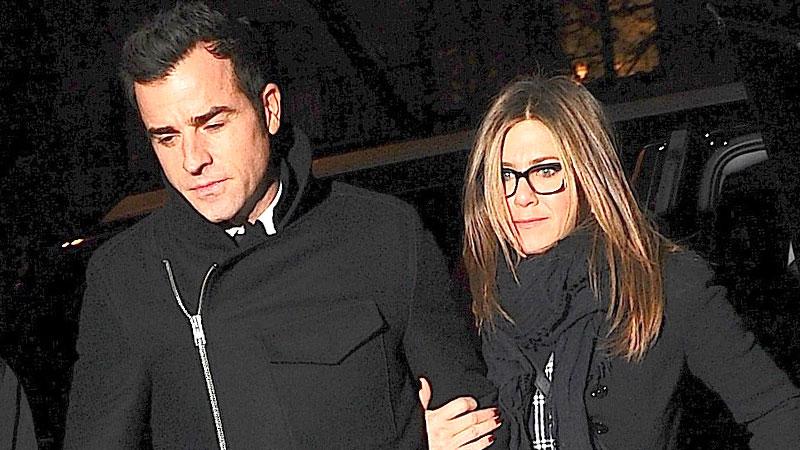 Jennifer Aniston is regretting her decision to help Justin Theroux out with a new project — and their bitter fighting over the issue could be what ends their relationship once and for all!
RadarOnline.com has learned that the two stars are "at war" over her involvement in Zoolander 2, the Ben Stiller and Owen Wilson movie that 43-year-old Theroux wrote.
"Jen's ready to pull the plug on her cameo after 'an inch became a mile' with Justin's demands," an insider exclusively tells Radar.
Article continues below advertisement
"Justin and Ben want to go to ComicCon and do some publicity stunts for the movie and he's been begging her to get involved," explains the insider. "Jen's already agreed to do a small cameo in the movie, but lining her up for some cheap publicity trick is not how she wants to roll anymore."
When Theroux kept pushing the issue, notes the insider, "Jen lost it, telling him he's forgetting who she is and that she's not some on-call piece of arm candy."
While Aniston, 46, does want to go to ComicCon to see her old pal Sacha Baron Cohen, who will be there plugging his next soccer thug character, as well as Ben and Owen, she's not willing to work on anyone's career at the expense of her own.
"Expecting her to line herself up for a prank when she's desperately trying to find a serious dramatic role is not fair," points out the insider. "Justin forgets just how much she's done for him. He should be grateful she's agreed to do that cameo, not demanding more."