Exclusive
It's War! Hillary Clinton Feuding With Gwyneth Paltrow Over Upcoming Democratic Fundraiser In L.A. & 'Absolutely Loathes Her!'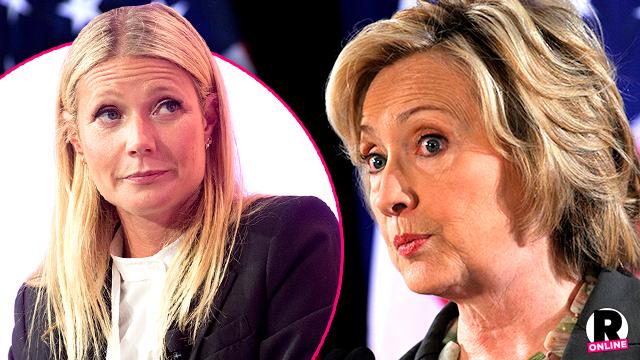 Hillary Clinton is headed towards a face-off with Bernie Sanders, but RadarOnline.com has learned she's fighting an even bigger battle behind the scenes -- with Gwyneth Paltrow!
Clinton is coming to Los Angeles on August 6 for a Democratic Fundraiser called "Conversations With Hillary," and insiders tell Radar that Hollywood's most-hated VIP, Paltrow, is already making the planning a living hell by trying to insert herself into every decision.
Article continues below advertisement
"Gwyneth was trying to have her input because she thinks she is the guru of these things since she hosted the fundraiser for President Obama last year," the source says.
As Radar previously reported, Paltrow held a Democratic National Committee Fundraiser at her L.A. home in October 2014 for President Barack Obama.
"But Hillary has told her people she wants Gwyneth to have no part in this one," says the insider.
"She does not like how Gwyneth tried to turn the last fundraiser at her home into a Paltrow production and blatantly refused Gwyneth's offer to assist."
"Hillary had her people tell Gwyneth 'thanks, but no thanks.'"
"Hillary absolutely loathes everything that Gwyneth stands for, and although she is trying to win the vote of the Hollywood community, she has standards on who she allows to be involved in her campaign," says the source.
The upcoming event is being held at the home of Justin Bieber's manager, Scooter Braun, and has Hollywood written all over it. It is Clinton's third attempt in recent months to win over the celebrity vote.
Are you Team Gwyneth or Team Hillary? Let us know in the comments!