'El Chapo' Had 18-MINUTE Head Start Before Guards Knew He Was Gone –– New Details In Search For Joaquin Guzman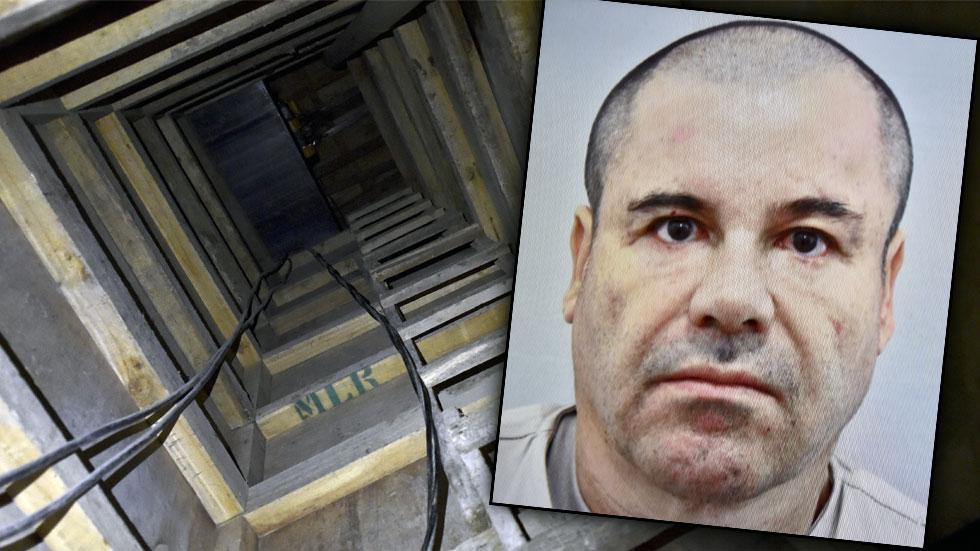 Joaquin "El Chapo" Guzman had an 18-minute head start in his elaborate escape from a maximum-security prison in Mexico, officials said Thursday.
The jarring revelation about the Saturday jailbreak was made by Democratic Revolution Party Deputy Aleida Alavez, citing remarks made by National Security Commissioner Monte Alejandro Rubido during a tour of the facility Wednesday.
National Action Party Deputy Adriana Gonzalez, who was on the prison tour, said that while she did not hear Rubido quote that time, other prison officials who were working the cameras at the facility -- which caught a part of the shocking jailbreak -- told her it took about 20 minutes to make the discovery. No guards were specifically assigned to keep a watch on the Sinaloa cartel head, as workers usually watch two screens that broadcast feeds from 20 cameras.
Article continues below advertisement
Attorney General's officials were looking at whether guards might have purposely stalled to enable the shocking escape by the crime boss through a mile-long tunnel equipped with air and a bike.
Watch the video on RadarOnline.com
In related news, Drug Enforcement Administration operations chief Jack Riley said that the agency is working closely with Mexican authorities in a joint effort to bring the criminal mastermind back into custody.
Watch the video on RadarOnline.com
"We are doing everything we can to track him down, much like we did a year or so ago when we hooked him," Riley, who hunted Guzman in Chicago for four years, told the AP.
Riley said that he was in favor of extraditing Guzman -- who successfully broke out of prison in 2001, and wasn't apprehended until last year -- to the U.S. after his 2014 capture, based on the cagey convict's track record.
"That is one of the reasons we pushed for extradition, we were afraid of this -- not that officials in Mexico weren't capable of keeping him -- but he'd escaped before."
Riley said he was confident that the renewed effort to capture the criminal will be successful, saying that Guzman's tendency to use cellphones was "his Achilles' heel the first time" -- and might be again.
"I really do think we've got him on the run, he's looking over his shoulder -- we are going to make it as hard on him as possible," Riley said. "This time when we get him, and I tell you we are going to get him, it may have a little different outcome for him."