A Look At The Tunnel Joaquin 'El Chapo' Guzman Used To Break Out Of Mexican Jail –– 9 Shocking Photos Of Drug Lord's Path Out Of Prison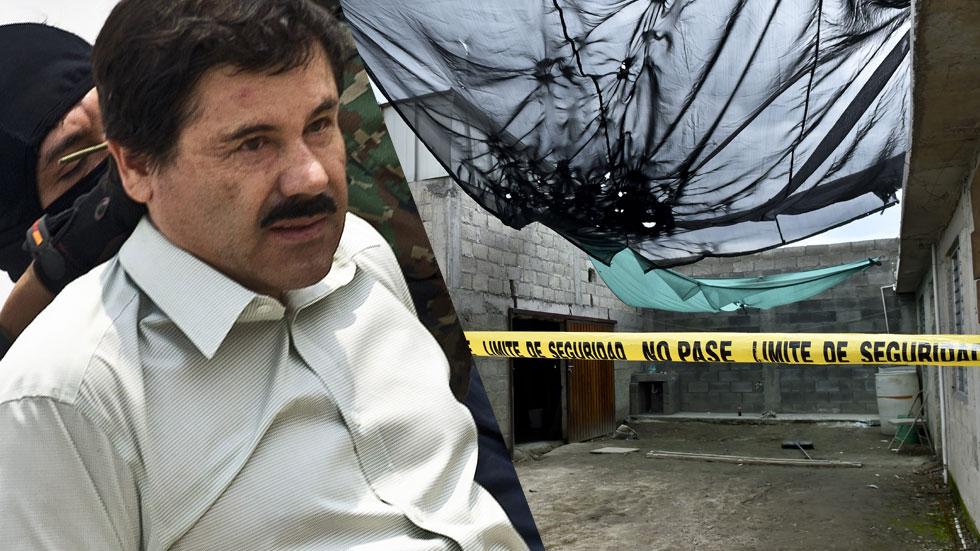 RadarOnline.com has a look at the mile-long tunnel drug lord Joaquin "El Chapo" Guzman used to escape from a maximum-security prison in Mexico Saturday.
Article continues below advertisement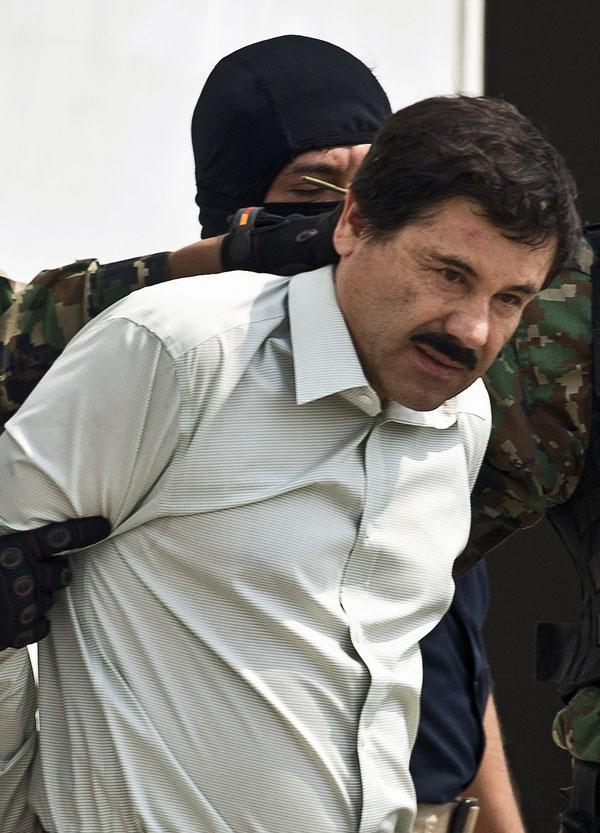 The Sinaloa cartel head (seen here upon his capture last year) used a mile-long hole that stemmed out of the shower of a Mexican prison, according to officials. The shocking jailbreak came after Guzman previously broke out of prison in 2001 (using a laundry cart) and wasn't captured until 2014.
Article continues below advertisement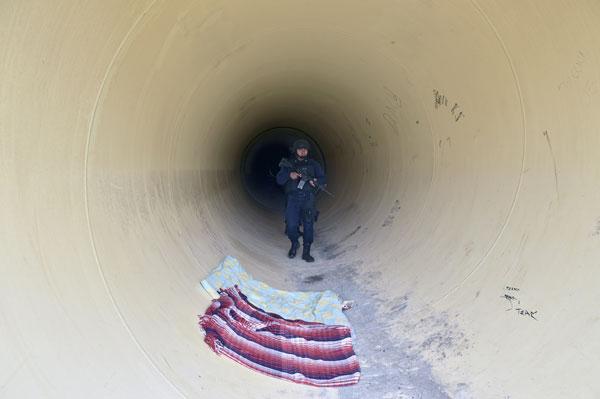 Officials scan a large pipe near the Altiplano prison the drug lord escaped from. Experts estimated that the tunnel, devised by mining engineers, took more than a year to construct, at a cost of $50 million.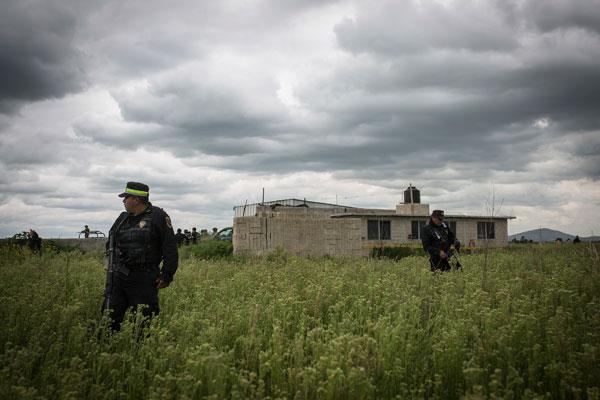 Officers scan a nearby field in Almoloya de Juarez, Mexico following the shocking escape of the billionaire criminal. Pablo Escobar's one-time enforcer, known as "Popeye," told Univision that there's no way the tunnel could have been dug without prison guards looking the other way. The criminal expert said: "El Chapo probably paid around $50 million in bribes alone. You have to buy off the guards if you want to have a chance -- and they know how rich he is, they'll have asked for tens of millions of dollars."
Article continues below advertisement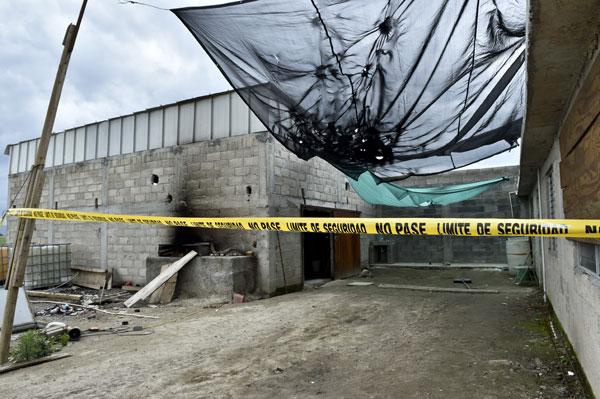 Police tape lines the perimeter of a half-built home Guzman purportedly made his way out of at the end of the high-tech tunnel.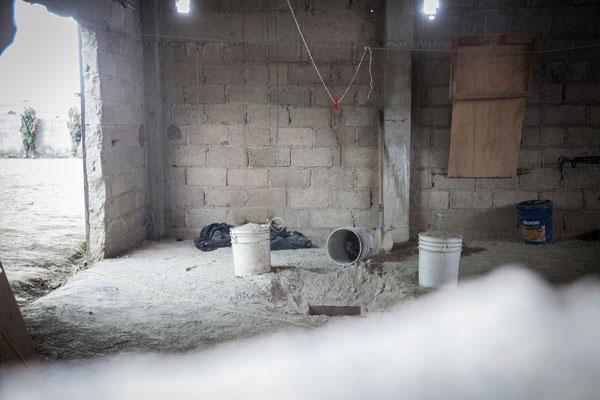 This shot shows the exact point of escape the drug lord broke from. To ensure Guzman did not suffocate during the jailbreak, engineers ran pipes pumping oxygen at the top of the passageway. The tunnel the Sinaloa Cartel head used was also equipped with a motorbike that was fastened to rails for a quick escape.
Article continues below advertisement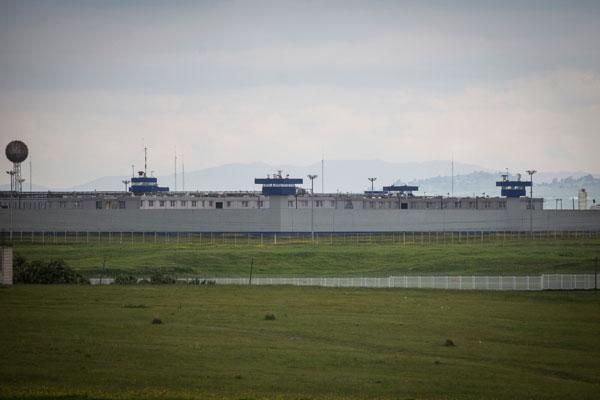 Here's a panoramic view of the maximum-security prison Guzman broke out of. More than 3,250 tons of dirt were extracted from the underground passageway in order to accommodate his 5-foot, 6-inch frame, experts estimated.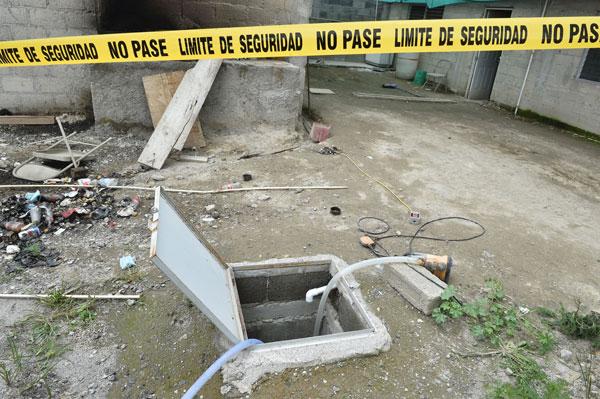 Here's another look at an opening the elusive criminal used to break out of, shocking officials and triggering an international debate as to where he should have been held upon his capture last year.
Article continues below advertisement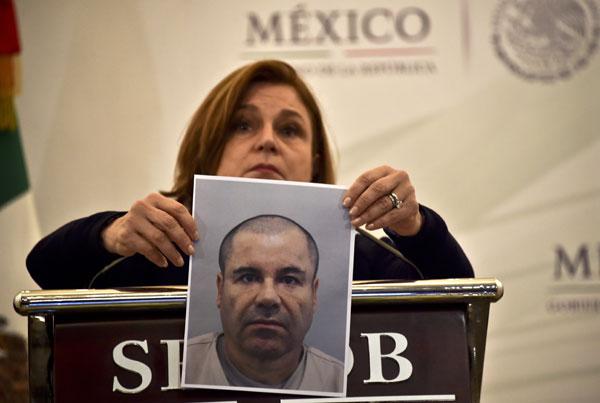 Arely Gomez, Mexico's attorney general, shows off the drug kingpin's mug shot. In an immediate reaction to the humiliating stain on the country's justice system, three jail officials were fired and at least 30 others have been interrogated in connection with the escape.
The incomplete house is where authorities say the mile-long path out of the prison ended, enabling "El Chapo" to break out of prison for the second time in 15 years.