Duggars 'Heartbroken' & Shocked After '19 Kids And Counting' Canceled After Josh's Molestation Scandal –– 'They Put This Behind Them Ages Ago, So Why Wouldn't The Rest Of The World?'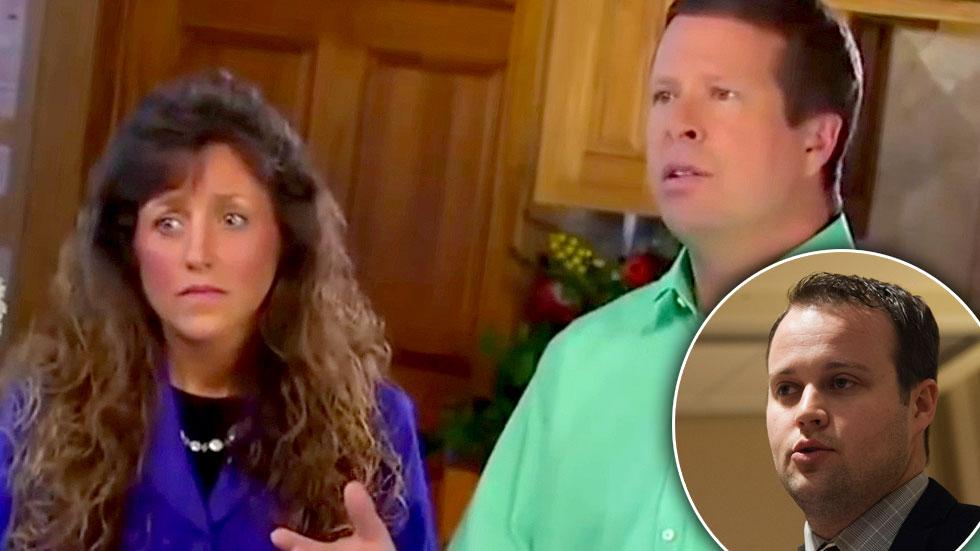 The surprised Duggars are "heartbroken" after TLC canceled 19 Kids and Counting last week, after weeks of scandal after news of son Josh's molestation of five girls leaked.
The devout family's biggest heartbreak, insiders told People, comes from the loss of the "platform" to share their Christian beliefs with the masses.
"The Duggars want to return to TV because they truly believe it was part of God's plan for them to spread the word about their faith," insiders said.
Article continues below advertisement
Jim Bob and Michelle Duggar "honestly did expect people to just move on from" the scandal surrounding Josh's admitted molestation of five underage girls -- including his sisters Jessa and Jill -- as a teen. (In the wake of the news surfacing, the parents and sisters Jill and Jessa attempted to do damage control interviews with Fox News that were poorly-received by the public.)
"Their thinking is, they put this behind them ages ago, so why wouldn't the rest of the world?" insiders told the magazine.
The report raised the idea that they can return in TV in small doses, a la Kate Gosselin's Kate Plus 8 specials, that air on the network infrequently following the cancellation of her former ratings hit Jon & Kate Plus 8 four year`s ago. (Jill and Jessa are already set to appear in a sex abuse documentary that the network has planned for August.)
As RadarOnline.com previously reported, the family did their best to save face following their axing, weeks after the series was suspended by TLC after the shocking news about Josh came to light. They thanked fans for the "love, support, prayers and kindness," and said they're praying "that the painful situation our family went through many years ago can point people toward faith in God and help others who also have lived through similar dark situations to find help, hope and healing, as well."