Fallen Star: Down And Out Nicolas Cage Rents Modest Condo In Las Vegas, Chows On Cheapo Meals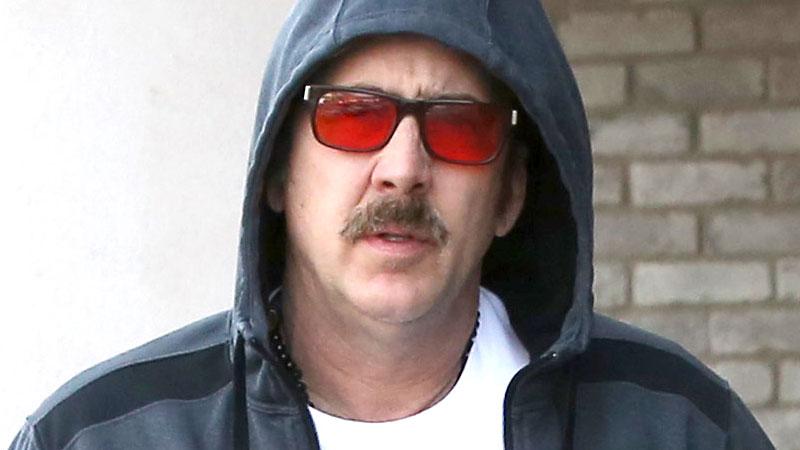 Nicolas Cage was once worth $150 million thanks to his wildly successful acting career, but now, the down on his luck actor is lives like normal people -- in a modest condo, eating $8.95 meals at a diner, according to a report by The National ENQUIRER!
"Considering all the options of places to eat in Vegas, it's incredible he comes here," an eyewitness at The Cracked Egg said after witnessing Cage devour a plate of huevos rancheros. "Nic tries not to draw attention to himself when he's here, but ironically that's exactly what he does! No one else comes in with their hoodie pulled over their head. He's obviously uncomfortable when he's recognized."
Article continues below advertisement
In his prime, Cage earned $20 million per film, and lived a lavish lifestyle that included ownership of four yachts, a jet, multiple European castles, and several homes stateside. But when it was determined that he owed the IRS millions in taxes over six years ago, he was forced to sell off nearly all of his luxurious assets.
Since 2012 when public record shows that he payed off his tax bill, Cage has taken a different approach to his spending. A far cry from his castle in Germany, his new abode is a humble rented condo in Las Vegas. Previously married to Patricia Arquette and Lisa Marie Presley, he now lives with his current wife, Alice Kim, and their nine-year-old son. And despite the fact that he is still worth roughly $18 million, he and the family continue to enjoy low-key meals at The Cracked Egg where the most expensive meal costs a whopping $12.95.