Distracted? Doctor Denies Taking Selfies With Joan Rivers During Operation -- Throat Specialist Speaks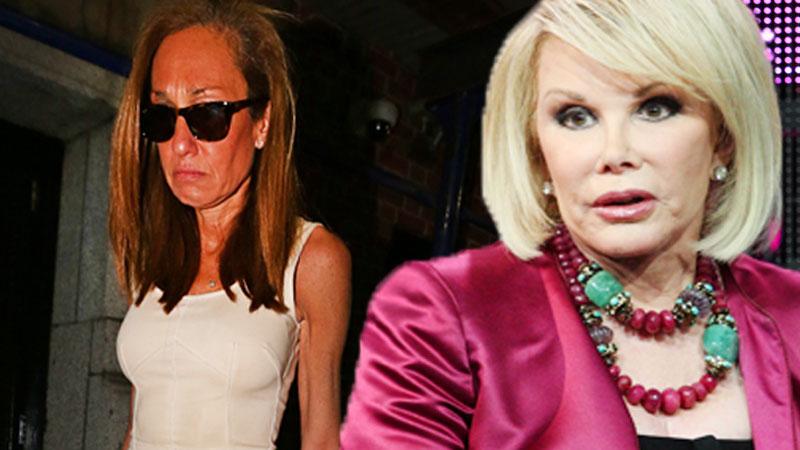 After being accused of taking a selfie during Joan Rivers' deadly laryngoscopy, the "throat specialist to the stars" is now speaking out to defend her name!
On August 28th of last year, Dr. Gwen Korovin performed work on Joan Rivers at Yorkville Endoscopy despite the fact that she was reportedly not authorized to be in the room. Since Rivers' death on September 4th, rumors of what negligence may have taken place in that room have been swirling -- including the rumor that Korovin may have taken a selfie with Rivers during her procedure.
Article continues below advertisement
According to court documents obtained by Daily Mail, Korovin categorically denies the accusations that have been levied against her in relation to the malpractice suit, and she specifically denies the photo allegation, saying she "was unaware of any pictures being taken."
Additionally, Korovin says that she had been invited to perform the surgery by another doctor at Yorkville, and that no objections had been raised at the time. "Gwen S Korovin MD is a highly experienced, board certified otolaryngologist. She maintains priveleges at one of the city's most prestigious hospitals," her attorney said. "She is respected and admired by her peers in the medical community and she is revered by her patients."
Still, the malpractice suit alleges, she did not voice any objection to others in the room taking photos of Rivers while she was undergoing her procedure -- specifically Dr. Lawrence Cohen, the director of Yorkville Endoscopy, who is also being sued for malpractice in relation to Joan Rivers' death.