Exclusive
Lies, Fist Fights, Quickie Weddings & Sexy Flings: Joan Rivers' Shocking Secrets Revealed After Death In Daughter Melissa's Tell-All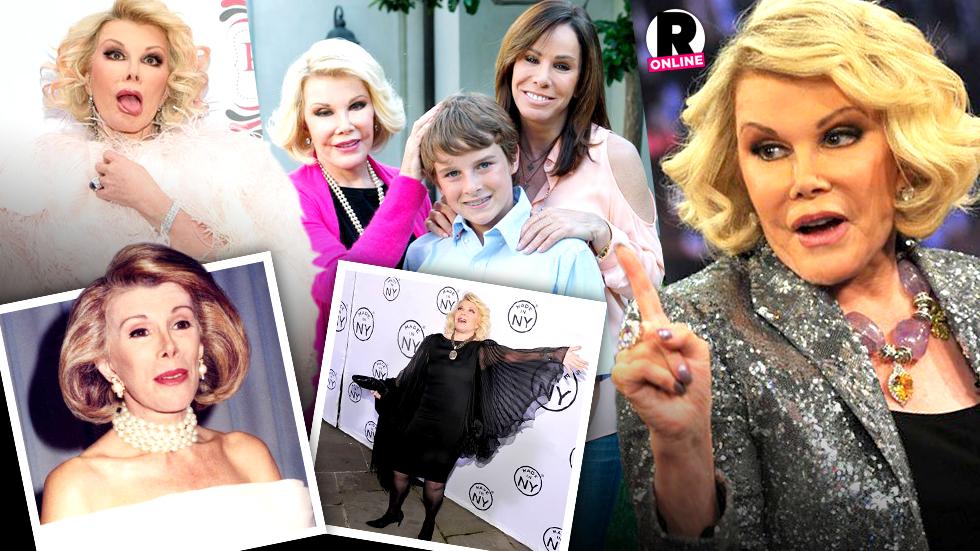 Joan Rivers was always quick with a scathing joke— but she wasn't always forthcoming about her private life. In her new tell-all, The Book of Joan: Tales of Mirth, Mischief, and Manipulation, the legendary comedienne's daughter Melissa, 47, shares untold stories and little-known secrets about the hilarious star, who died suddenly after a botched throat surgery last September at 81.
Article continues below advertisement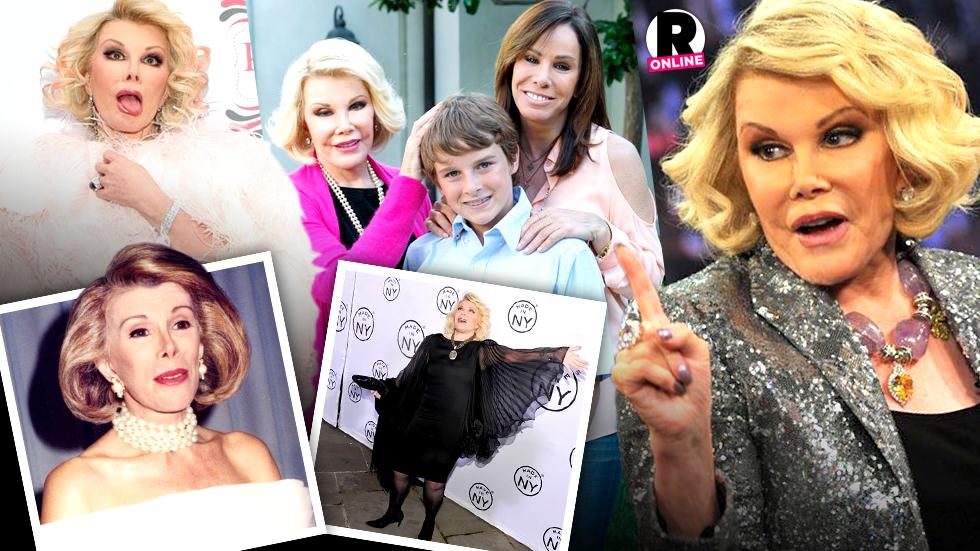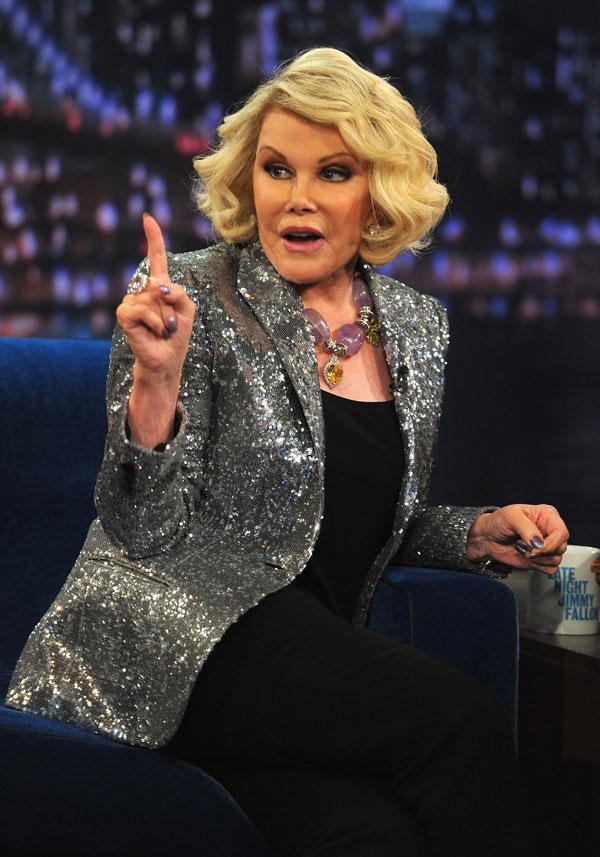 Celebrities should have thought twice before criticizing Joan! According to Melissa, the comedy icon had a "fake flight manifest" labeled "Death Fight 5000," which included the names of the people she hoped would be on board when the plane crashed.
Article continues below advertisement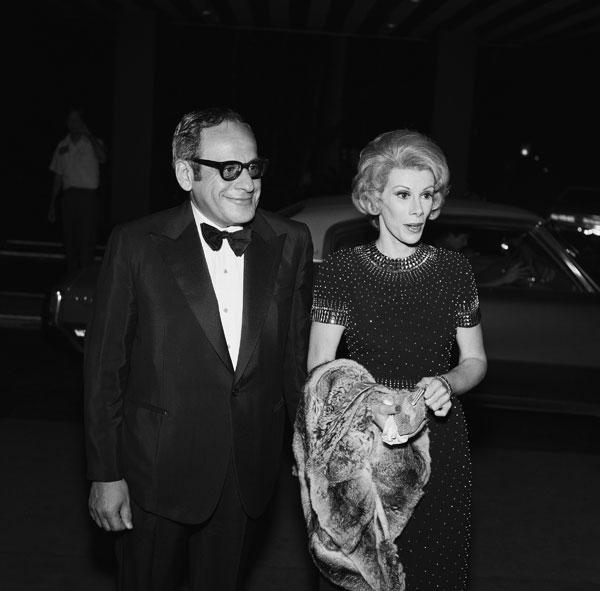 She was more impulsive than Kim Kardashian and Kris Humphries! Most fans don't know that Joan married her late husband Edgar Rosenberg after knowing him for five days. "We both just knew…We had the same sense of humor, the same values, and we wanted the same things out of life," she once explained of the situation, Melissa says. (Rosenberg tragically committed suicide in 1987.)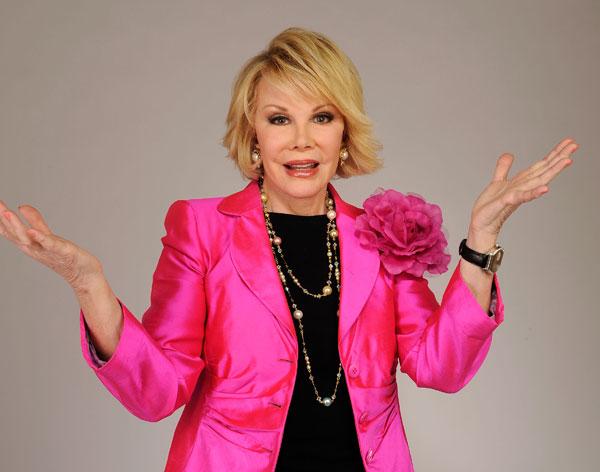 Joan is known for her brash honestly, but her daughter insists she was actually a habitual fibber. "The woman loved to lie," Melissa writes. "Her relationship with the truth was like Jennifer Aniston's relationship with Angelina Jolie— they weren't close." However, Melissa clarifies, her lies were never intended to hurt anyone.
Article continues below advertisement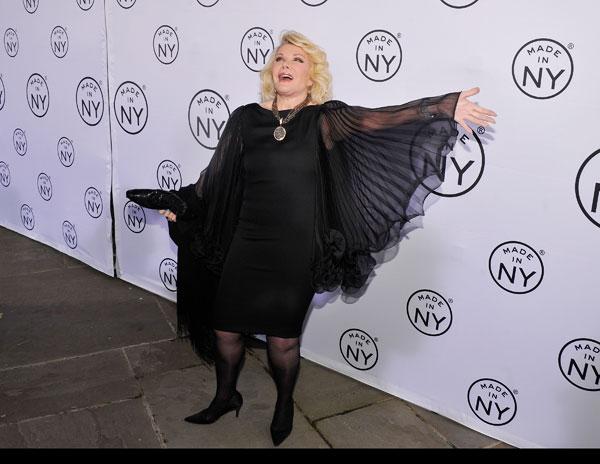 Joan wasn't good at everything, Melissa swears. "She couldn't dance; she had absolutely no rhythm," she says bluntly. Joan once plotted to get a spot on Dancing With the Stars by having Melissa secretly step in for her.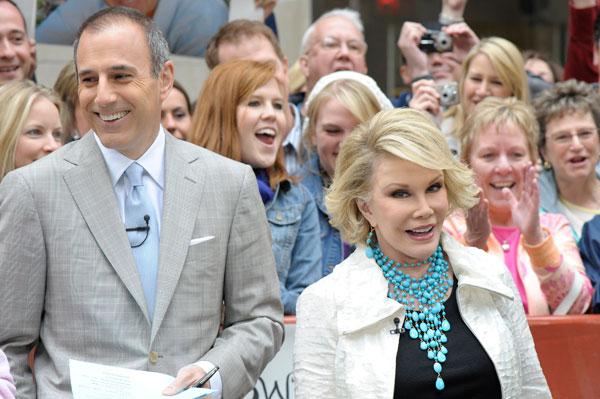 Joan usually fought with her words, not her fists. But in her old age, the comic once got into a physical scuffle with Today show anchor Matt Lauer— over an Elmo doll. While taping a Today segment, the two battled over the must-have toy, which Joan planned to give grandson Cooper. "Matt and Mom both fell to the ground, wrestling each other to get at the doll. Suddenly my mother screamed, 'My hip, my hip!' Matt, concerned that she was really hurt, regained his composure and bent down to help her up. With ninja-like reflexes, she grabbed the doll and ran," Melissa recalls.
Article continues below advertisement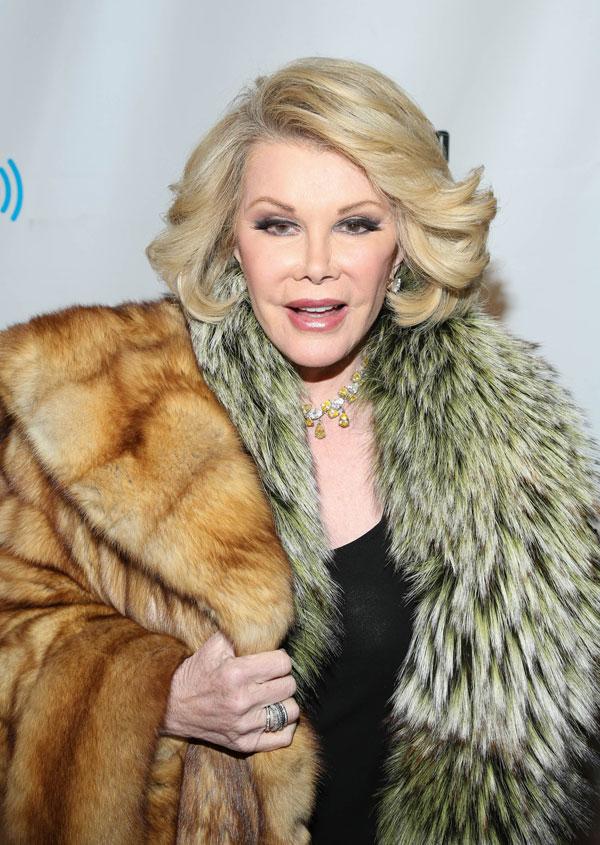 Joan loved plastic surgery and gifting friends, so for one holiday season, she allegedly gave each staff member a free procedure! "My mother…thought she was giving the greatest gift ever. Turns out, she was right. They loved it!" Melissa writes.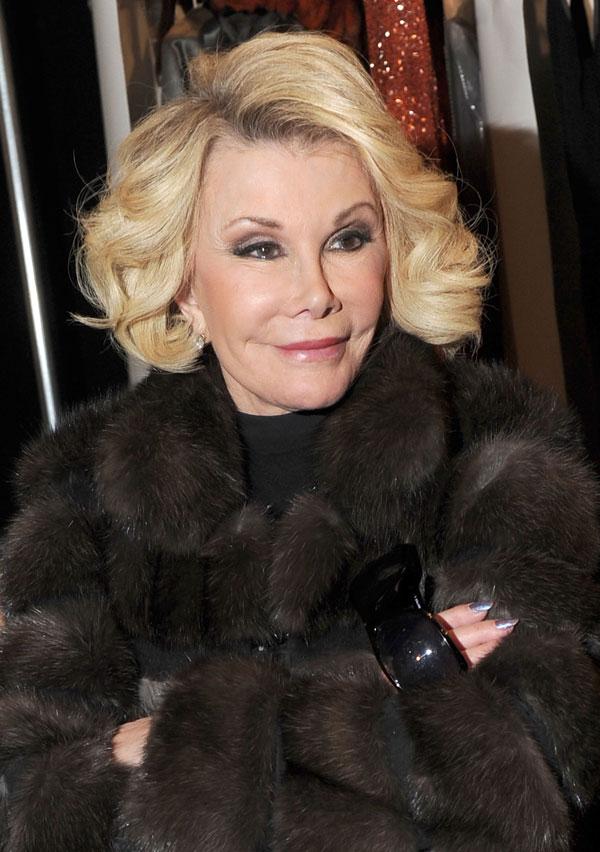 No one ever caught Joan near a kitchen. "My mother never cooked," Melissa reveals. "Her signature dish was takeout!"
Article continues below advertisement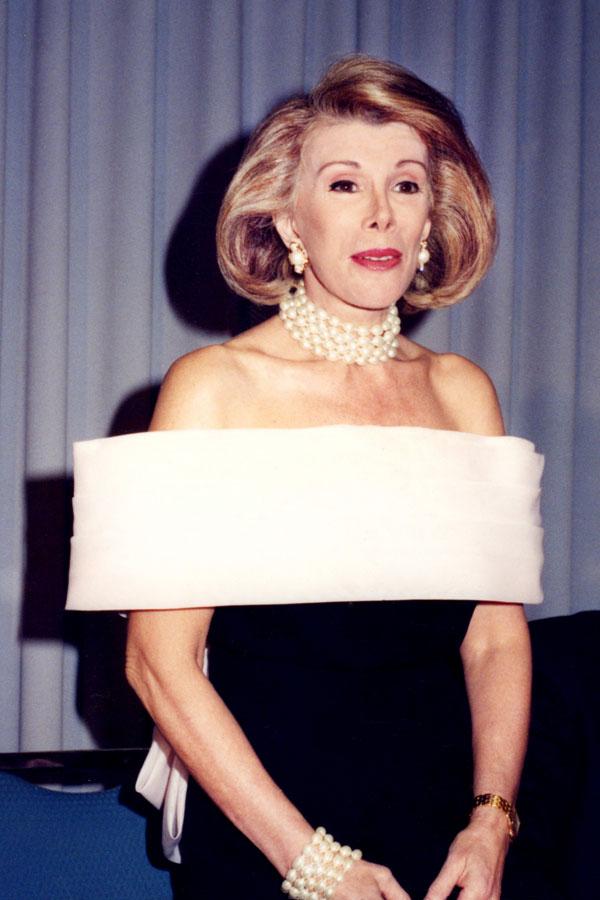 Get it, Joan! After her husband's death in the late 80s, the funny lady hit the dating scene, Melissa recalls. "She did have two legitimate long-term relationships after my father's passing," she says. "I actually got to see her in her 'courtesaning' mode, flirting with men she was interested in."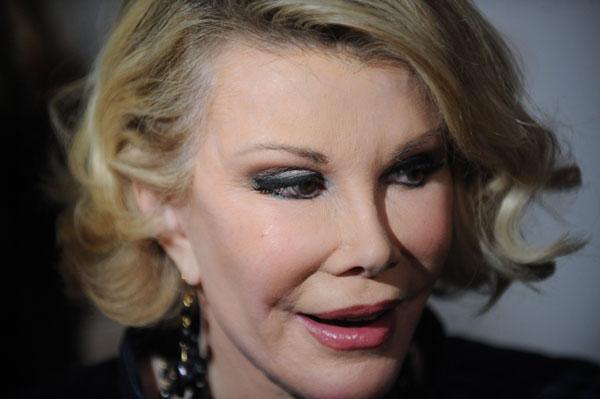 So how much plastic surgery did Joan really get? Melissa claims her mother had a whopping 348 cosmetic procedures during her lifetime.
Article continues below advertisement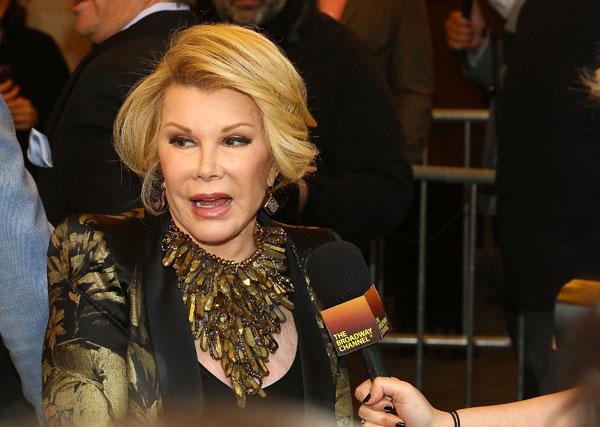 Though she paved the way for women comics, Joan didn't consider herself to be a feminist. "Feminists are just lesbians who can't play golf," the star often quipped, Melissa says.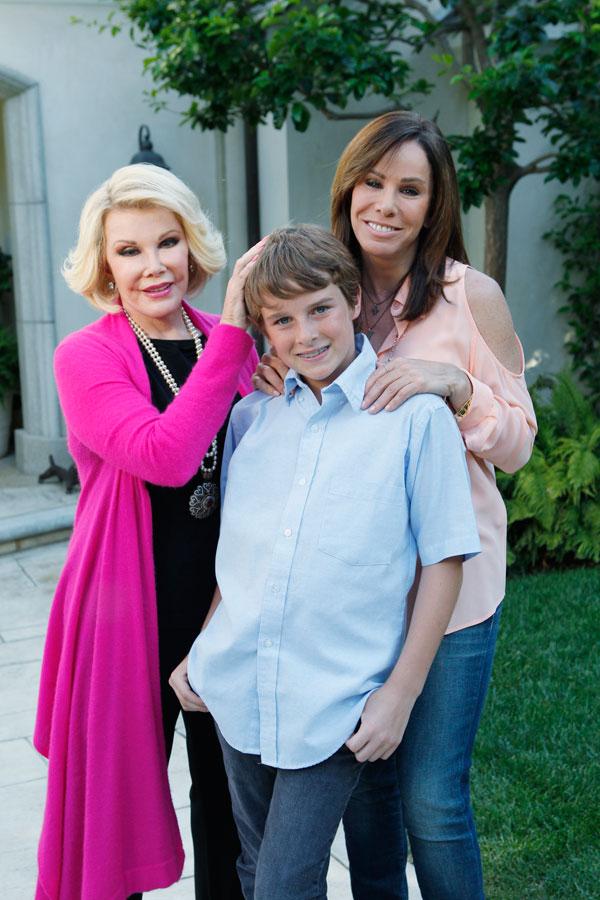 Britney Spears, is that you? Melissa says her mother didn't believe in car seats and baby monitors for children. "They didn't have car seats when you were born, and you survived just fine," Melissa claims her mother told her. "I used to lay you on the floor of the passenger side. I would have held you on my lap, but I didn't want to wrinkle my blouse."
Article continues below advertisement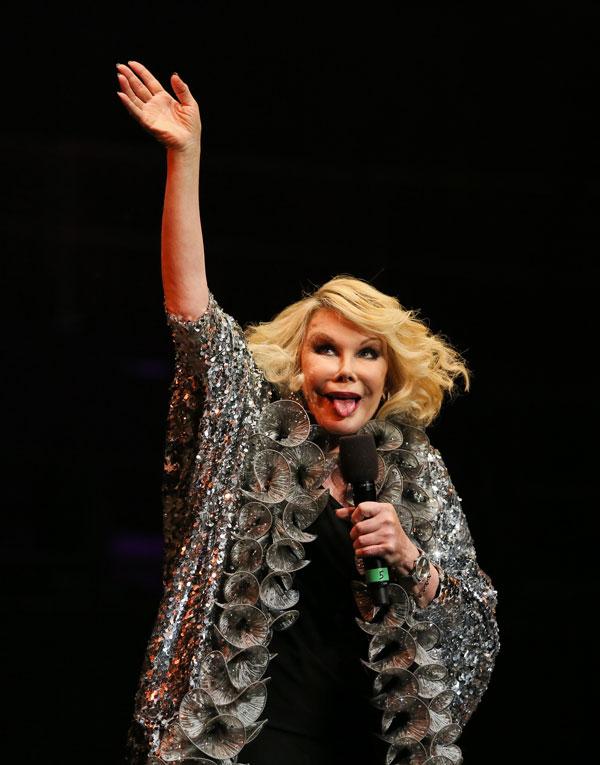 Lindsay Lohan, Nicole Richie, Khloe Kardashian….and Joan Rivers? The comedienne nearly was slapped with a DUI in 2008, Melissa claims. After getting pulled over for driving erratically, Joan was discovered with an open bottle of wine belted in the passenger seat. Police "assumed she was drunk by the way she'd been driving," Melissa writes. "Not a big stretch." But she passed the field sobriety test and was sent on her way.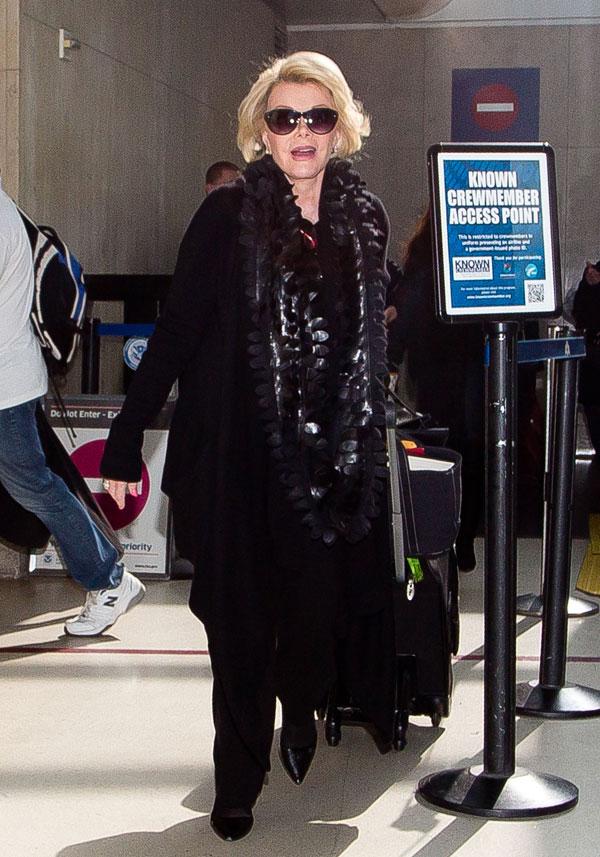 She was no diva! When Joan couldn't find her car service after a long flight in 2013, she simply hitchhiked with a stranger to get home, Melissa reveals. Always gracious, the star gifted the driver with two Fashion Police taping tickets.
Article continues below advertisement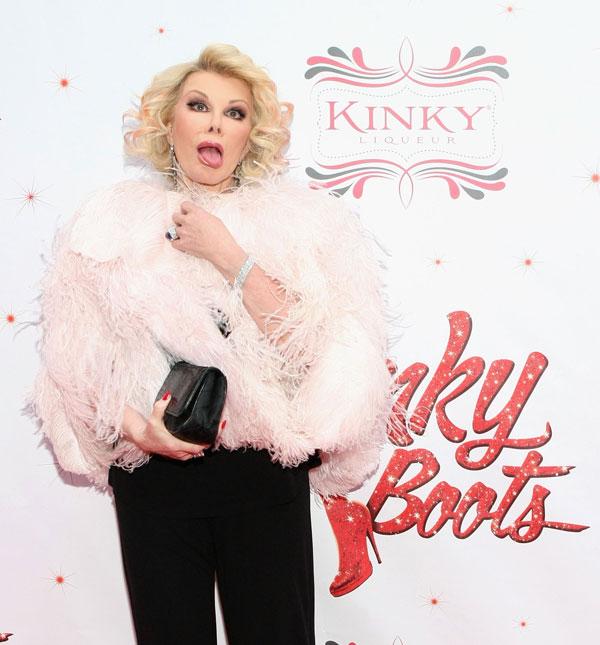 Joan never acted her age, but she did have some traditionally geriatric hobbies. "My mother loved to do needlepoint. She said it calmed her down," Melissa writes. Her pillow creations boasted such untraditional expressions as "Don't expect praise without envy until you're dead" and "Welcome to Joan and Melissa's excellent adventure."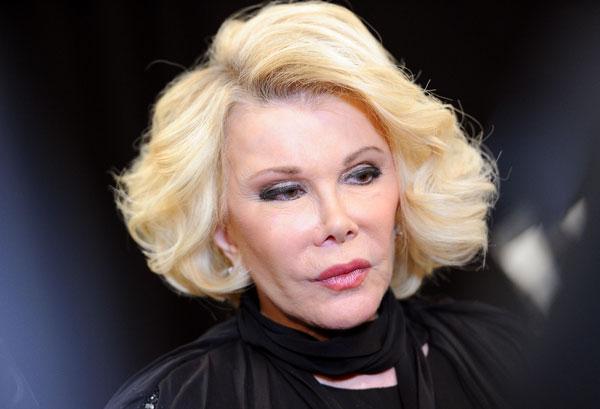 Joan may have won Emmy's, but she was annoyed that she wasn't gifted an honorary degree from her daughter's alma matter, the University of Pennsylvania, after she gave the commencement speech in 1989. "I paid my own f***ing way out here and I don't get a degree? Melissa, whom do I talk to about this?" Melissa says she groaned.