Exclusive
Kris Dissed! Caitlyn Jenner¹s ESPY Awards Acceptance Speech Will Slam Her Ex-Wife -- What She Plans To Say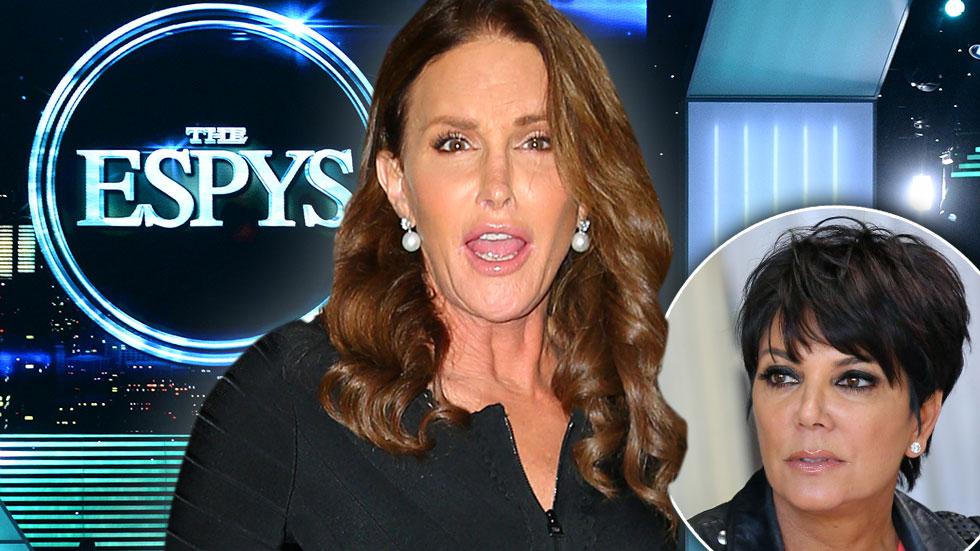 Caitlyn Jenner will have all eyes -- and ears -- on her at the ESPY Awards tonight as she accepts the Arthur Ashe Courage Award. But RadarOnline.com has learned her ex-wife Kris Jenner is not likely to be happy with what she hears! According to an insider, Jenner, 65, plans to thank her family for their support in her transition -- with the exception of Kris, who is unlikely to get any mention at all!
Article continues below advertisement
In fact, the source says, "as of Wednesday afternoon, she is not planning on mentioning her at all."
"Caitlyn has prepared a speech and she has been rehearsing it and reading it to some of her children to make sure that it sounds right," the insider says.
"But she is an absolute wreck right now and has had trouble sleeping for like the past week because she is so nervous about the ceremony," says the source.
"Caitlyn is a perfectionist and she just wants everything to run smoothly. She not only has had her say in the list of guests attending, but also in what media are able to come and cover the event," the source claims.
As RadarOnline.com previously reported, Caitlyn will be wearing "a dress designed by Patricia Field, who is not only amazingly talented, but also a huge supporter of the transgender community."
"She just wants the entire family to come together without any drama whatsoever. She has been more concerned with making sure that everyone is going to show up than she has been about anything else," the source tells RadarOnline.com.
But as RadarOnline.com has reported, "none of her ex-wives are expected to attend," and son-in-law Scott Disick was also recently uninvited.
Do you think that Caitlyn Jenner should thank Kris Jenner in her acceptance speech at the ESPY Awards? Tell us your thoughts in the comments below.