Exclusive
Uninvited! Scott Disick Barred From Caitlyn Jenner's ESPY Awards Night -- Who Else Is Staying Home?
Caitlyn Jenner is getting ready for what is, perhaps, the biggest night of her life. On July 15, the stunning 65-year-old I Am Cait star and transgender rights activist will accept the Arthur Ashe Courage Award at the ESPY's for her remarkable decision to publicly transition into a woman. But Jenner is not taking any risks when it comes to her guest list, as a source close to the Keeping up with the Kardashians clan tells RadarOnline.com exclusively that her step-daughter Kourtney Kardashian's ex-boyfriend, Scott Disick, has been uninvited! Click through these 10 photos to learn who else besides Disick will not be in attendance.
Article continues below advertisement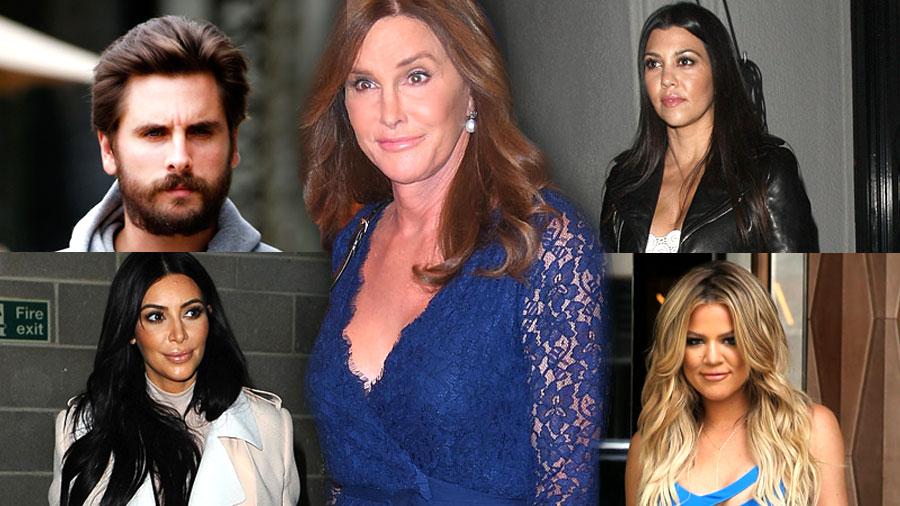 Caitlyn Jenner seen leaving Broadway show "An American In Paris" with transgender Candis Cayne, NYC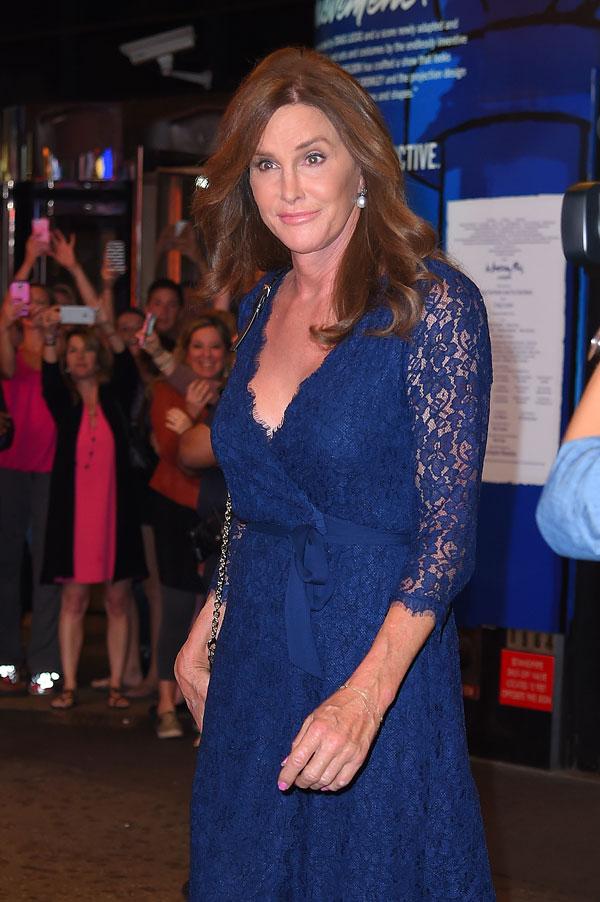 Article continues below advertisement
Scott Disick looks stressed as he avoids questions while leaving a restaurant in Calabasas, CA.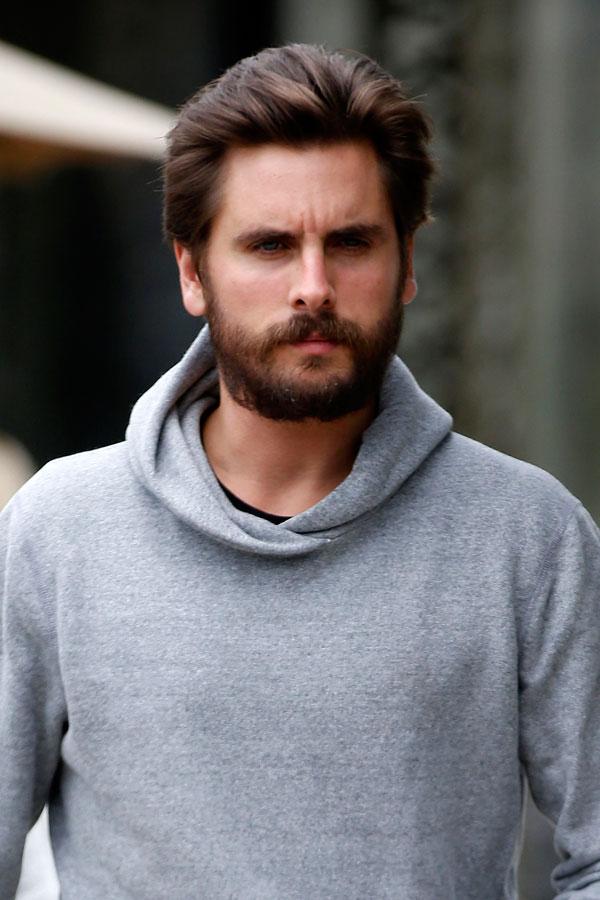 "Caitlyn wanted to make sure that Scott knew that he was no longer welcome to come to the ESPY Awards and that there was not a seat available for him any more," a Kardashian insider tells Radar.
Article continues below advertisement
Scott Disick spotted with Chloe Bartoli on Monte Carlo beach in Monaco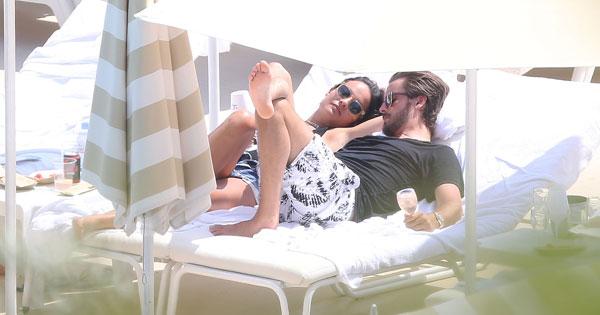 "Caitlyn could not uninvite him herself, so she had the event people do it for her. When Scott got the news, he told them that he was glad that he was no longer welcome because he did not want to go anyway," says the source. "He has never been a big supporter of her transition and Caitlyn knows this. She is just glad that he is gone because now she will be able to see Mason, Penelope and Reign more."
Article continues below advertisement
Kourtney Kardashian Has a Girls Night Out at Craigs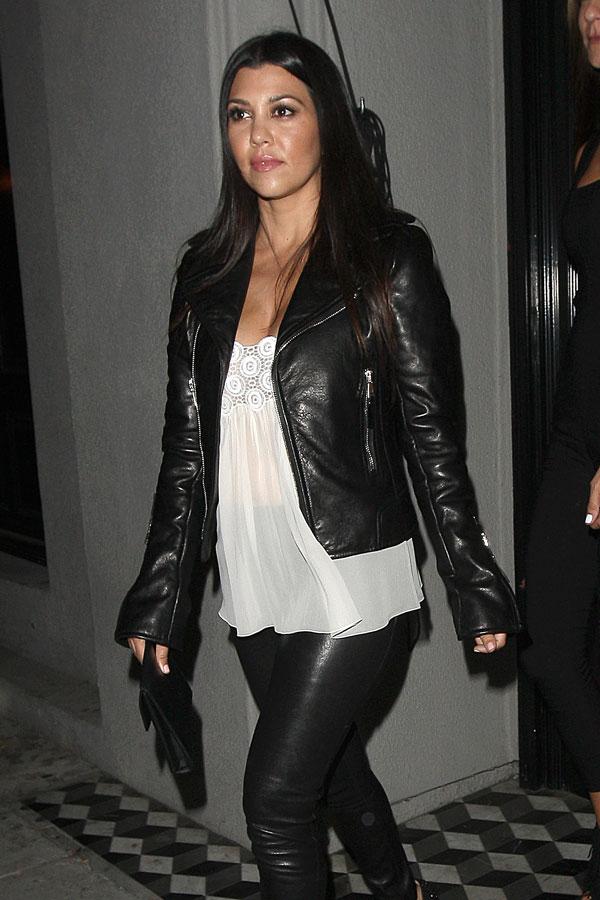 According to the source, "After Scott's latest relapses just prior to him cheating on Kourtney, Caitlyn was always telling Kourtney to leave him." It looks like Jenner's words became reality, as Kardashian kicked her baby-daddy out of her house and her life last week. Of course, Kourtney Kardashian will definitely be in attendance to see Caitlyn Jenner accept the award.
Article continues below advertisement
Kim Kardashian seen leaving Westfield Stratford shopping center.
However, Kim Kardashian is not only going to be there for the event, but she will most likely be there beforehand to make sure that her now step-mother looks as fabulous as possible! Jenner will be wearing Patricia Field, as Radar reported.
Article continues below advertisement
TV personality Khloe Kardashian, wearing a blue cut-out dress, leaves the Trump Soho Hotel for Book Con in New York City, NY on May 31, 2015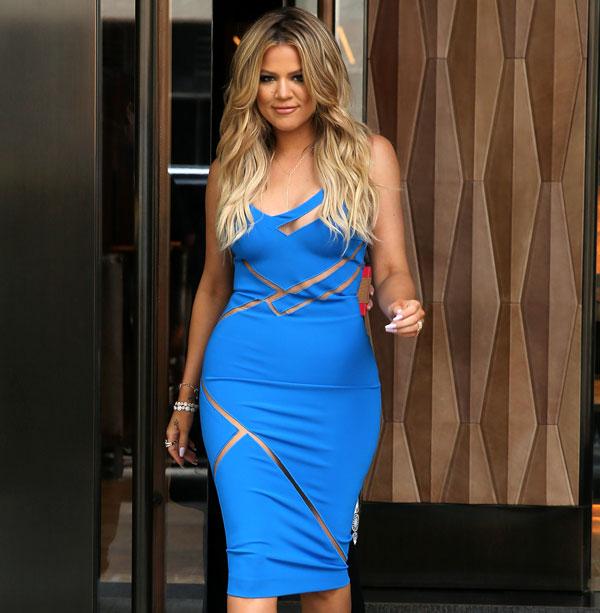 Joining sisters Kourtney and Kim, Khloe Kardashian has confirmed that she will also be there to support Jenner's big night. Considering that Caitlyn helped to raise the three Kardashian sisters, a source tells Radar that they would not miss it for the world!
Article continues below advertisement
Kendall Jenner wears thigh-high split red dress as she arrives at the Fragrance Foundation Awards 2015 in New York City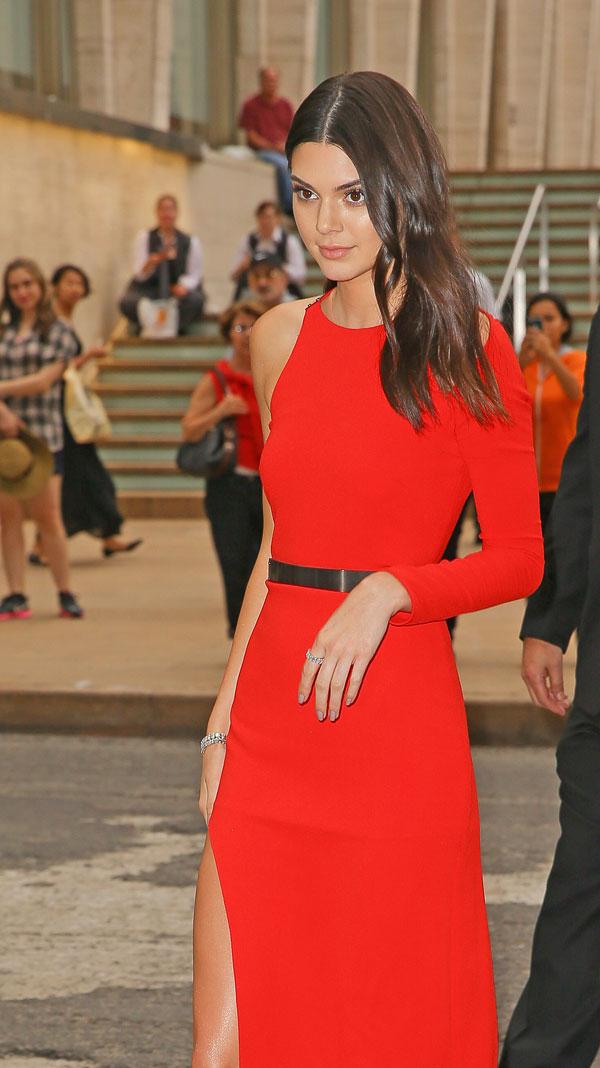 Kendall Jenner will do anything for Caitlyn and will also be in attendance at the ESPY Awards. But she better dress down because no one in the family is allowed to upstage Caitlyn that night!
Article continues below advertisement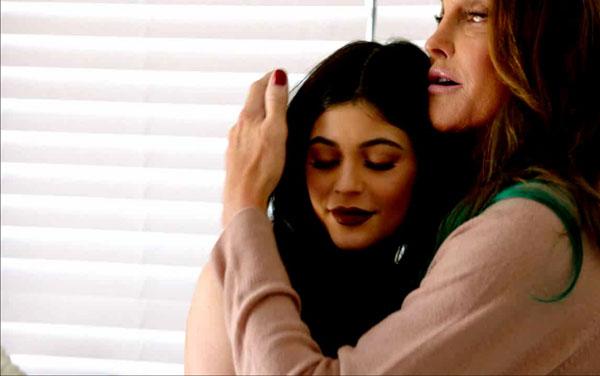 Although sources tell Radar that Kylie Jenner was really confused by Caitlyn's transition, she reacently posted a photo on her social media supporting her parent and showing that she has nothing but love. She'll likely be there too.
Article continues below advertisement
Rob Kardashian not looking very happy as he finished up filming Keeping up with the Kardashians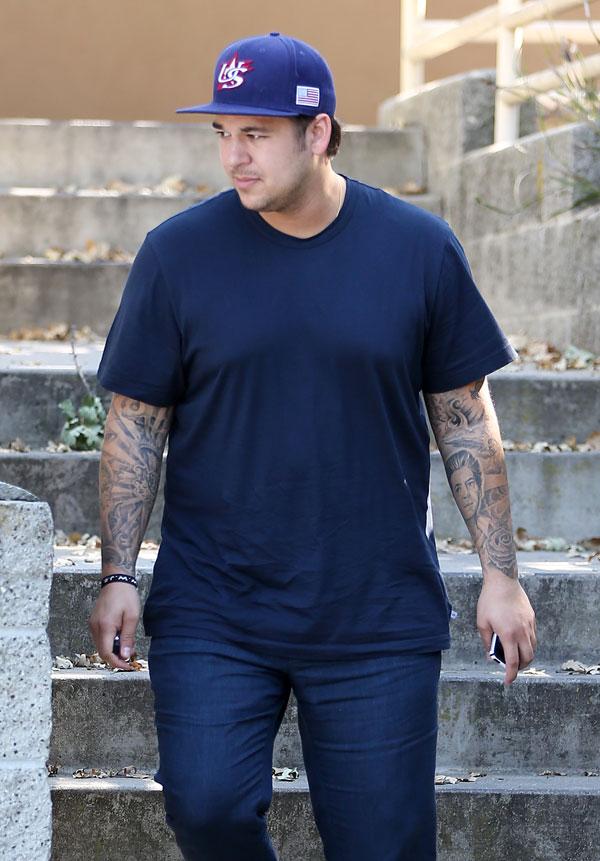 Rob Kardashian's sisters will all be there supporting their step-mother, but sources tell Radar that most likely he will not.
Article continues below advertisement
Kris Jenner carrying a 'Bobble head' with her boyfriend Corey Gamble were seen at 'Craigs' Restaurant in West Hollywood, CA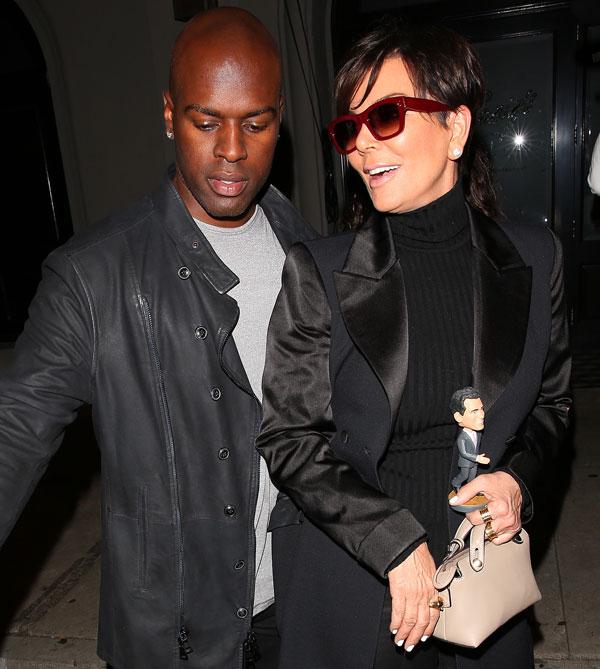 Meanwhile, "Kris Jenner is on the fence about attending, but her daughters are forcing her to go because they all know how important that night will be to Caitlyn," the source tells Radar. However, sources agree that it would be quite awkward if Kris' boy toy Corey Gamble shows up!
Article continues below advertisement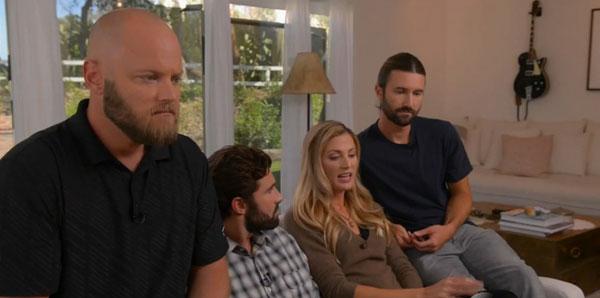 The Jenner's will all be there -- unless the stork arrives!! The source says that Caitlyn's biological children – Brody, Brandon, Bart and Cassandra – will all be there to show their love. If Brandon's super-pregnant wife Leah gives birth, however, that could change things. Also, sources say Caitlyn's ex-wife Christie Crownover will not be attending.