Exclusive
Demanding Diva! Caitlyn Jenner's Rep Asked ESPN To Give Her Award In Exchange For PR Plugs On 'I Am Cait' & Diane Sawyer Interview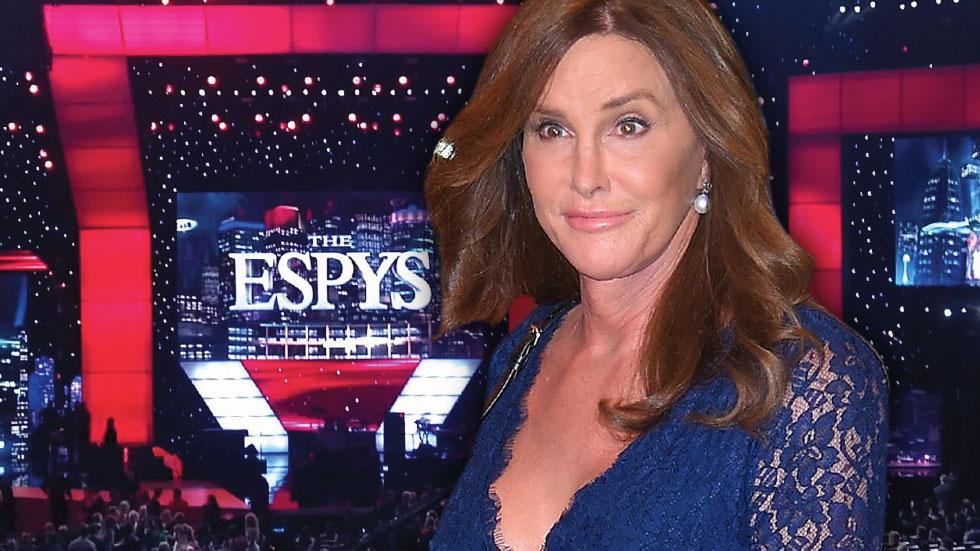 ESPN has come under fire for awarding Caitlyn Jenner the prestigious Arthur Ashe Courage Award at the ESPYs Wednesday night. But RadarOnline.com has learned, it wasn't initially their idea! According to an insider, Jenner's reps approached the network suggesting she receive the award — and offering PR plugs on her upcoming docuseries in return.
According to an insider, negotiations started as Jenner's publicist was finalizing the terms of her interview with Diane Sawyer.
Article continues below advertisement
Her agents approached ESPN, which is owned by Disney like Sawyer's ABC, "and they suggested that she receive the Arthur Ashe award," the source claimed. "It was a brilliant move because the executives at ESPN loved the idea, and immediately began making sure it got done. Caitlyn's journey to accepting the award will also be featured on her upcoming reality show, I am Cait."
"There was a hiccup during the talks about Caitlyn receiving the award, and her reps were prepared to pull her interview with Diane Sawyer if she didn't get it," the source said. "It was ironed out, and ABC owns one of the biggest stories of the year."
Meanwhile, as RadarOnline.com reported the 65-year-old finally picked the lucky designer who will dress her for her big night.
"Caitlyn Jenner has decided to wear a dress designed by Patricia Field, who is not only amazingly talented, but also a huge supporter of the transgender community," a source close to the Kardashian clan tells RadarOnline.com.
A rep for Fields told RadarOnline.com, "We can't comment on that yet."
Jenner has announced she will skip the red carpet, however.
Watch: Caitlyn Jenner's Rep Asked ESPN To Give Her Award In Exchange For PR Plugs