Caitlyn's Big Day Ruined? DA To Take Over Jenner Prosecution This Week, Casting Shadow Over ESPY Awards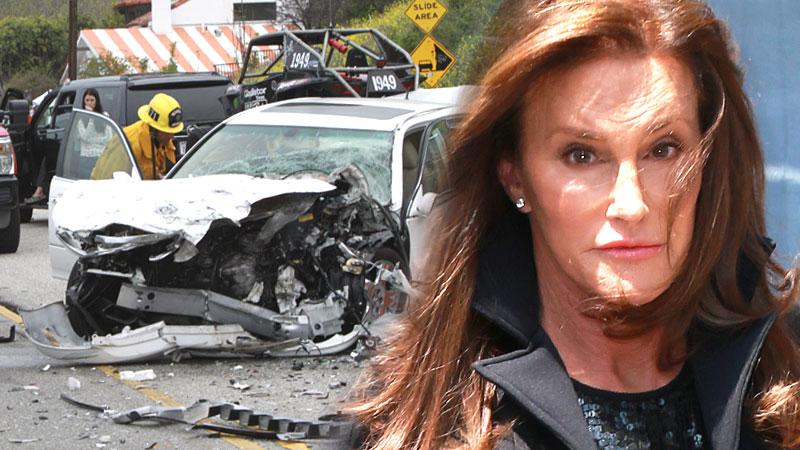 The crowning moment of Caitlyn Jenner's big debut will come tomorrow night as she receives the Arthur Ashe Courage Award at ESPN's ESPYs. But RadarOnline.com has learned her triumphant appearance will be overshadowed by new developments in the fallout from her fatal car crash. According to insiders, cops are ready to turn the case over to the District Attorney this week.
Cops investigating the February crash are expected to turn over their findings to the Los Angeles County District Attorney this week, an insider confirmed. Meanwhile, Jenner's lawyers have already been in informal talks with prosecutors in hopes of avoiding an involuntary vehicular manslaughter charge.
Article continues below advertisement
"Caitlyn's attorney is hoping that she won't be charged with involuntary vehicular manslaughter, which is a misdemeanor," the source said. "Even though Caitlyn wasn't texting or talking on a cell phone at the time of the accident, she did cause the death of the other motorist, Kimberly Howe."
"For that, Caitlyn has to be held accountable," the source added.
Radar broke the story in February: The major crimes unit of the DA's office will be responsible for prosecuting the case, and Jenner will likely be charged with involuntary vehicular manslaughter.
She also faces two civil cases: one from the heirs of dead victim Howe, and one from another victim who survived, Jessica Steindorff.