Exclusive
Caitlyn & Brody Jenner Feud Heats Up! Son Refuses To Discuss Her At Press Event — Will He Skip The ESPYs?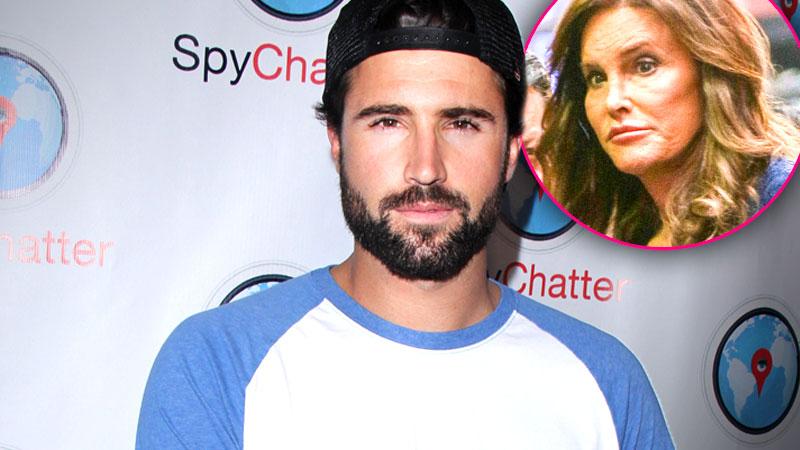 As Caitlyn Jenner becomes more comfortable in the public eye, her son Brody is becoming more uncomfortable with the woman she has become! RadarOnline.com has learned that Brody recently refused to discuss Caitlyn at a recent press event, in just another sign that their relationship is growing even more tense.
On Tuesday afternoon, Brody hosted a promotional party at Hollywood and Highland for upcoming appearances he will make in Las Vegas this summer.
Article continues below advertisement
Numerous media outlets attended, but an insider told Radar, "Brody just wasn't in the mood to do any press because he knew everyone would only ask about Caitlyn. He felt that talking about Caitlyn would be a distraction to the event he was hosting, so Brody decided to not to any press."
"He did meet with fans, and posed for pictures," the source said. "There comes a point when Brody hopes that the media will move on from his dad becoming a woman as there is only so much he can say about it."
But later that night, while walking the red carpet for the SpyChatter app launch, he did grant several interviews, and was pushed to answer questions about Caitlyn.
"I've known Bruce for a long time and I didn't really get along with Bruce," Brody told E! News. Brody has a new show on E!, Sex With Brody, which premieres on July 10.
"Caitlyn I get along with a little more, because Caitlyn is actually who she really is and she's living her life finally now as the person that she always was. Caitlyn is a much freer, happier person and I think that's very special, and I think that the most important thing is that people who are in that situation, don't be afraid to be yourself. Be yourself. And if you're not accepted by your family, there will be people who will accept you."
Behind the scenes, though, the source said it's a different story.
"Brody is doing his own thing, and would like to separate himself from the whole Kardashian/Jenner reality show empire," the source said. "Brody hasn't been spending a lot of time with Caitlyn because he has been busy with his own work which includes being a DJ, and a new show on E!."