Call Me, Baby! Blake Shelton's Rumored Mistress Begging Industry Insiders For His Cellphone Number – Desperate To Reconnect?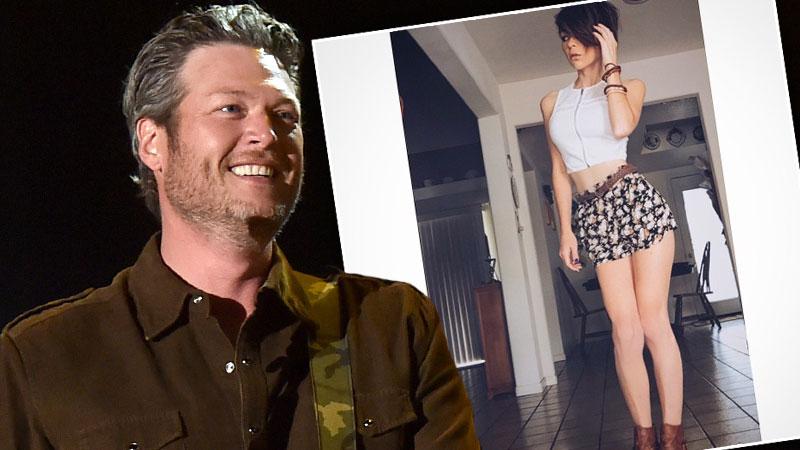 Blake Shelton insists he did not cheat on Miranda Lambert during their four-year marriage. But now that he's single again, RadarOnline.com has exclusively learned that one of his rumored mistresses, singer Cady Groves, is already scrambling to get back in touch!
Radar has learned that Groves, 26, has been hounded industry insiders to provide her with Shelton's personal cellphone number -- ever since the day the divorce was announced! The reason? She won't say, but she's even taken to contacting other men named "Blake Shelton" in the hopes of getting connected with the real deal.
Article continues below advertisement
Said an insider, "She seems really desperate to talk to him."
The 26-year-old aspiring country singer reportedly had a month-long affair with Shelton in 2013, while he was married to Lambert. While the two were caught in a series of drunken Tweets at the time, they lost touch and he eventually unfollowed her on social media.
As Radar previously reported, Groves has sent a series of heartsick Tweets since Shelton's divorce became public knowledge, writing, "Love like its your last breathe. Live like there's no tomorrow. Regret like you've never even heard of the word."
What do you think about Groves' apparent desperation to reach Shelton? Sound off in the comments below.