Exclusive
'Too Little Too Late!' Gloria Allred Blasts Bill Cosby's Attempts At Damage Control, Says He's Going Down In Court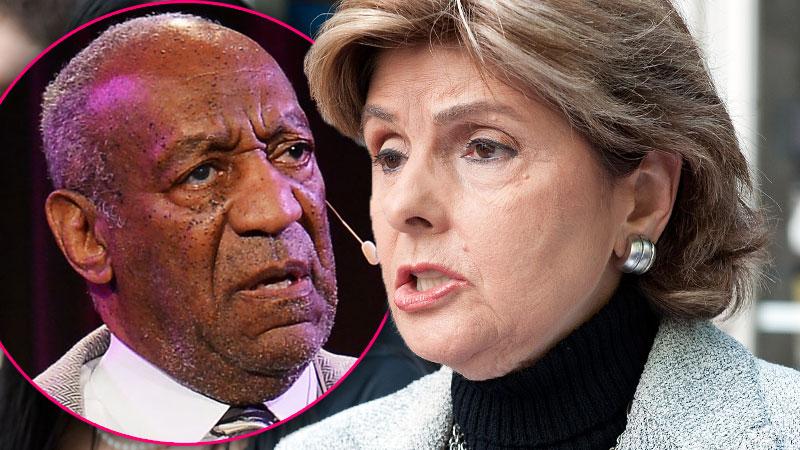 Gloria Allred recently won the right to depose Bill Cosby about the rape claims against him, and she's already on the attack! The famed attorney spoke out to RadarOnline.com to blast the disgraced comedian after he hired a new publicist -- a move Allred called a calculated ploy to sway public opinion.
Cosby hired a new publicist, Monique Pressley, after portions of a deposition were released, in which the comedian admitted to giving women Quaaludes.
Article continues below advertisement
But Allred, who is representing an alleged Cosby sexual assault victim, Judy Huth, told RadarOnline.com, "It is too little and too late!"
"Ms. Pressley's answers to CNN last week were at times as evasive and non responsive as Mr. Cosby's," Allred said. "When CNN anchor Carol Costello asked her a simple question regarding if Mr. Cosby would appear to have his deposition taken in the case I am litigating (Huth vs. Cosby) she would not answer it. It was a simple question, but she evaded a 'yes' or 'no' answer."
"Mr. Cosby has lost in the court of public opinion," she insisted. "Now he will face his biggest test in a court of law in our case, and no publicist attempting damage control can save him there!"
After the disturbing deposition was released, Cosby suffered another huge legal setback, as a California judge ruled Huth's lawsuit against the disgraced Cosby show star could proceed. The legal victory for Allred's client will also require Cosby to be deposed.
Article continues below advertisement
"We had previously scheduled Mr. Cosby's deposition for June 26, 2015, in this case, but we were unable to take it, because Mr. Cosby filed his petition with the Supreme Court," Allred explained. "Now that the petition has been denied, we plan to notice his deposition and we will seek to take it as soon as possible within the next 30 days."
"We are looking forward to Mr. Cosby answering questions under oath at his deposition and we will continue to seek justice for our courageous client, Judy Huth."
Meanwhile, New York Magazine's latest issue features 35 of Cosby's alleged victims, telling their harrowing stories in detail.
The women range in age from their early 20's to 80, and include supermodels, Janice Dickinson and Beverly Johnson.
Cosby has denied any wrongdoing.