It's True! Bethenny Frankel IS Dating 'Modern Family' Star Eric Stonestreet -- Why She's Denying It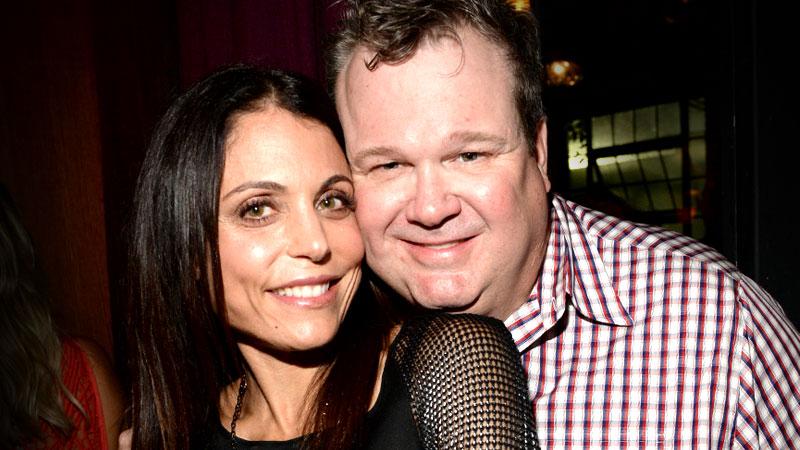 Last week, Bethenny Frankel denied she was dating Modern Family star, Eric Stonestreet, but RadarOnline.com has learned that the two really are hooking up! Why the secrecy? Insiders say her divorce battle with ex Jason Hoppy is preventing the relationship from becoming serious.
"They have been hooking up," an insider confirmed to Radar. "But it's not at the serious stage, and the major reason is because of Bethenny's divorce. Under the terms of Bethenny and Jason's custody agreement, they are both required to live in the New York City area for their daughter, Bryn."
Article continues below advertisement
"Eric lives in Los Angeles, so the distance is a problem," the source said. "There is a ton of chemistry between them, and they have a lot of fun together. Bethenny wants to take it to the next level but neither one wants to have a bi-coastal relationship."
In the meantime, "Bethenny goes out to Los Angeles when Jason has custody of Bryn."
The couple also have been spotted hanging out at Bethenny's Bridgehampton farmhouse, but Stonestreet hasn't met Bryn yet.
"Bethenny is very careful not to introduce boyfriends to Bryn until she is sure that it's going to be a serious relationship. She never wants it to become a revolving door of men coming through Bryn's life," the insider added.
Meanwhile, after returning to the Real Housewives of New York, Bethenny has already signed up for another season.
"She is really loving the current cast of ladies, and had a blast doing housewives again," the source said. "Next season, producers want to explore Bethenny's love life, and while she had been opposed to it before, she could be open to it now."