Bethenny Frankel Begs Divorce Judge To Allow Her To Keep Apartment –– And Cash –– From Ex-Husband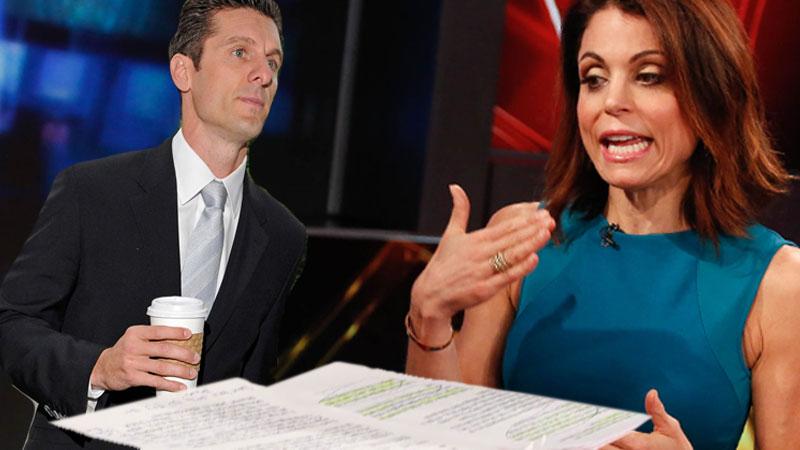 Bethenny Frankel is not giving up the fight to keep her apartment and her money away from ex-husband and baby daddy Jason Hoppy. New court documents obtained by RadarOnline.com reveal that Frankel is appealing the rulings that have allowed her ex-husband to continue to live in the Tribeca apartment they once shared.
Frankel and Hoppy bought the property through at trust, but she says they used her money. Now, she claims that after the trust was invalidated, the person supplying the money -- Frankel -- should have been awarded the property as a matter of law.
Article continues below advertisement
In the new documents, attorneys for Frankel said, the court "erred" in allowing Hoppy to remain living there.
READ The Latest Court Documents
She is also fighting to terminate spousal support, citing an agreement that the two had made to mutually decline spousal maintenance. "On March 12, 2010 the parties executed their Prenuptial Agreement in which they mutually waived spousal maintenance from the other 'both now and in the future,'" Frankel's attorneys said. "The award of any temporary maintenance, even for one year, was error as a matter of law."
RadarOnline.com previously reported that there were several issues with Hoppy's claim to the TriBeCa apartment that they had shared, as detailed in court documents pertaining to the case. Not only was Frankel claiming to have been duped into purchasing the apartment via trust, but there were also procedural issues that invalidated the relevant paperwork.
Frankel claims that she had never met, or even visited the offices of the attorney who witnessed her signature, which brings into question whether or not her signature was forged, and Hoppy's mother served as a notary on the documents, claiming to be a notary in New York, when in fact she is a notary in Pennsylvania. Neither of these facts were disputed by Hoppy.
Article continues below advertisement
As such, the judge ruled that, "Where no valid trust was created by reason of failure to comply with the formalities … any transfer into or out of the putative trust is null and void. Accordingly the transfer of the apartment into the trust was null and void," the judge said. "The deed must be reformed in order to reflect the proper identity of the purchase, since the trust never existed, and cannot therefore have taken title to the apartment."
Stay with RadarOnline.com for further developments.
Watch: Bethenny Frankel Begs Divorce Judge To Allow Her To Keep Apartment