Daddy Duty: Ben Affleck Babysits While Jennifer Garner Finishes Filming In Atlanta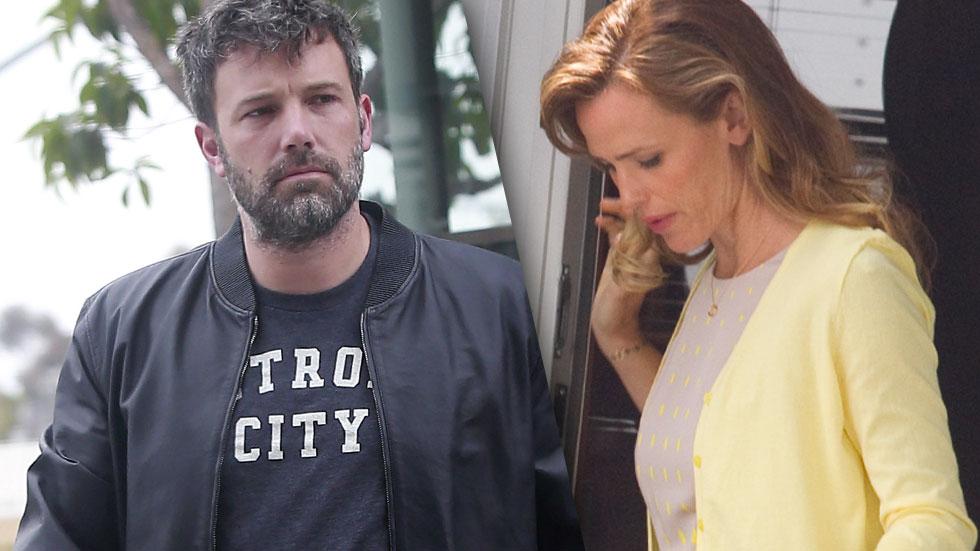 They may be divorcing, but Ben Affleck and Jennifer Garner are doing their best to work together through the split.
An exhausted Affleck arrived in Atlanta on Tuesday, where he's reportedly serving as family babysitter to their kids Violet, 9, Seraphina, 6, and Samuel, 3, while Garner completes filming for her latest flick Miracles From Heaven.
"They are trying to make this as normal and amicable as possible for themselves and for the kids," a source told Page Six. "He's staying at the same property in Atlanta with Jen and the kids, and he'll remain there until she's done shooting in mid-August."
Article continues below advertisement
According to the publication, an insider spotted Garner heading to an early morning spin class this week – 6:30 a.m. – with her wedding ring noticeably absent.
On set, however, the actress sported a gold band on her ring finger, though it remains unclear whether she wore it as a filming prop or not.
Rumor has it Ben and Jen also plan on living in close proximity once they return to Los Angeles, in hopes that they can continue to make the transition amicable and easy on their children.
Of course, Affleck is due back soon for Comic-Con in San Diego, in support of his upcoming superhero flick.