Exclusive
Silent Treatment! Ben Affleck's Nanny Christine Ouzounian Tells Friends He Won't Speak To Her After Reports He Betrayed Jennifer Garner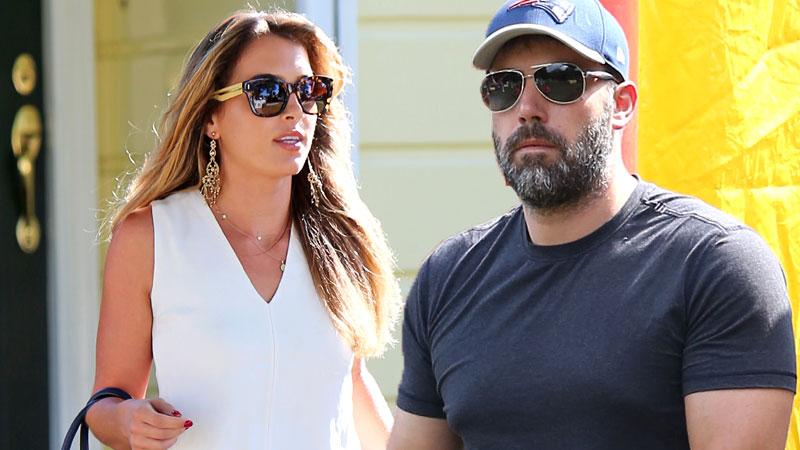 Ben Affleck continues to deny that he cheated on Jennifer Garner with their nanny, Christine Ouzanian. But one thing's for sure: They definitely don't have a relationship now. According to an insider Ouzounian is telling friends the actor has completely cut her off since details of their alleged relationship have become public.
At the Bel Air Hotel on Wednesday night, "Christine was overheard saying Ben hasn't been returning any of her phone calls or texts since the relationship had been made public," an insider told Radar.
Article continues below advertisement
"Christine was also saying that her career as a nanny is essentially over because the agency she had been working with has dropped her," after Garner and Affleck fired her, the source continued. "The agency didn't want any of the publicity."
Friends dropped off Ouzounian at the posh hotel, where Affleck has had a suite reserved for the last several months, on Wednesday.
"Ben has the suite at his disposal so he can come and go please he wants," the source said, and claimed that Affleck and Ouzounian have spent time there alone.
Before the scandal erupted, the Hollywood couple had hired Ouzounian to watch their three children (Violet, 9, Seraphina, 6, and Samuel, 3) as they were in the midst of a separation leading to their divorce announcement last month.
The source insisted, "Christine didn't get involved with Ben until long after the marriage to Jen had ended. But Jen fired Christine because it obviously wasn't appropriate for Ben to be hooking up with the help that was supposed to be looking after their three kids."
Meanwhile, the Bel Air Hotel has been a "refuge of calm for Ben," the source said. "Christine quickly became accustomed to staying with him at the hotel, and seems to be very friendly with most of the staff."