Sex Triangle! 'Bachelorette' Andi Dorfman Allegedly Cheated With Josh Murray's Brother -- Broke Up Two Engagements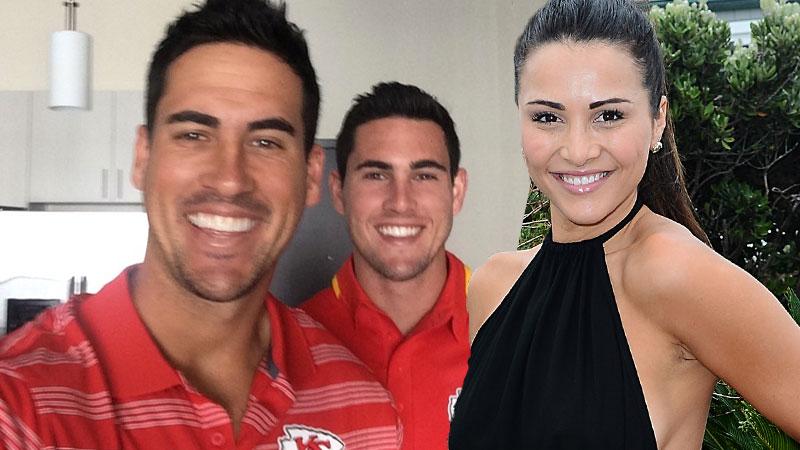 The Bachelorette's Andi Dorfman allegedly wrecked not one, but two homes during the course of her relationship with contestant-turned-fiancé Josh Murray!
Fans were spellbound at what seemed to be true love during Dorfman's season of The Bachelorette. But when Dorfman and Josh's electric romance turned into a shocking split, people were left scratching their heads at what happened. Now, a source has told RadarOnline.com exclusively that the reason behind the breakup was Dorfman's infidelity -- with Josh's brother Aaron!
Article continues below advertisement
Aaron was engaged to a TV reporter named Kacie McDonnell, but when both Aaron and Josh's engagements imploded within weeks of each other, eyebrows began to raise, and according to reports, a family love triangle was to blame. "(Aaron) knows what he did and he has to live with it," Kacie's grandmother said. "When it happened, we came together as a family." When asked about whether or not she was referring to Dorfman's alleged affair with Aaron, she said, "Could be…but I can't take the chance that this will come back on Kacie. She's moved on."
Kacie has since moved on to another local athlete -- Kansas City Royals slugger Eric Hosmer.
As for Josh and Aaron, they have a lot in common besides their looks, DNA, and Dorfman. They both played professional sports -- Josh, minor league baseball, and Aaron, football for the Kansas City Chiefs. The brothers have also reportedly "double dipped" with the same girl in the past -- a woman named Brittany with whom Josh allegedly stayed friendly while engaged to Dorfman.