Cops Link Texts To Ransom Money For Murdered Washington D.C. Family –– New Details In Shocking Killings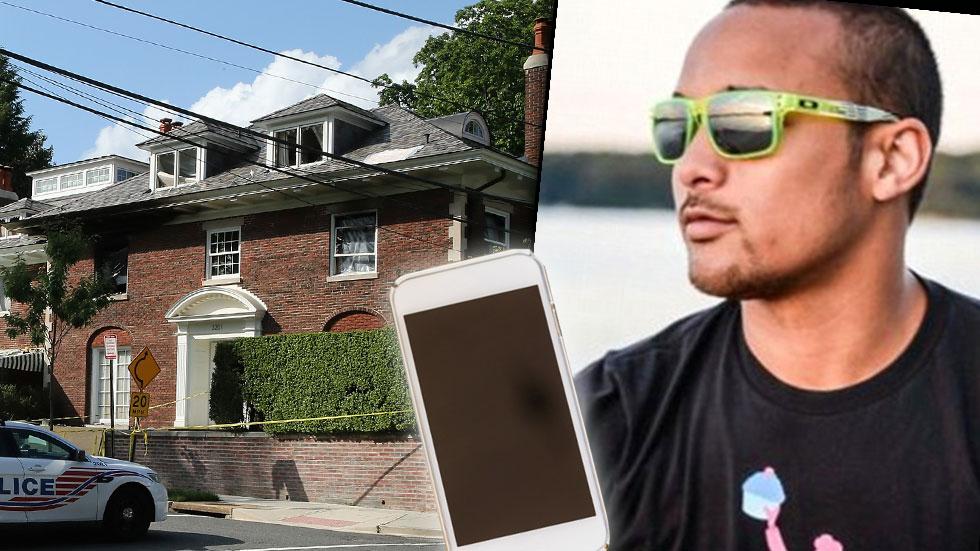 Investigators in the case of the murdered Washington D.C. family and their housekeeper have linked text messages sent from his assistant to photos of ransom money.
As RadarOnline.com previously reported, Savvas and Amy Savopoulos, their son Philip and housekeeper Veralicia Figueroa were found dead May 14 as officials responded to reports of a blaze at their mansion, with three of the four found dead having previously been stabbed.
Article continues below advertisement
Officials are combing through the iPhone owned by Jordan Wallace, who once worked for Savvas Savopoulos, The Washington Post reported, citing new court docs in the case. Wallace had brought $40,000 to the home at the request of Savopoulos, police said, noting he lied to authorities when quizzed about the case.
In one instance, according to the paper, Wallace sent an unidentified woman a photo of the ransom cash, and she responded, "Daaaamn. I wonder how much it is?"
Wallace wrote in response, "40."
In another telling sequence, Wallace wrote to Savopoulos the evening of May 13, "Got your message, I'll call you once I get the package."
In addition, police are using cellphones stolen from the crime scene in hopes of narrowing down their search using locations, calls and texts linked to them, the paper reported.
Evidence shows a window -- in a set of French doors in the home -- was shattered, according to a warrant in the case, but investigators do not think there was a forced break-in.
Article continues below advertisement
Authorities have charged Daron Wint, a 34-year-old man who once worked for Savvas Savopoulos' company American Iron Works, with first-degree murder in connection with the four deaths. Authorities suspect others were involved in the killings.
According to search warrants for automobiles retrieved in connection with Wint's arrest, cops are specifically seeking evidence "that could be used to inflict blunt-force trauma," such as items with blood on them.
Watch the video on RadarOnline.com