Police Say More Than 1 Person Involved In Brutal Murders Of Washington, D.C. Family & Housekeeper –– All The Latest Details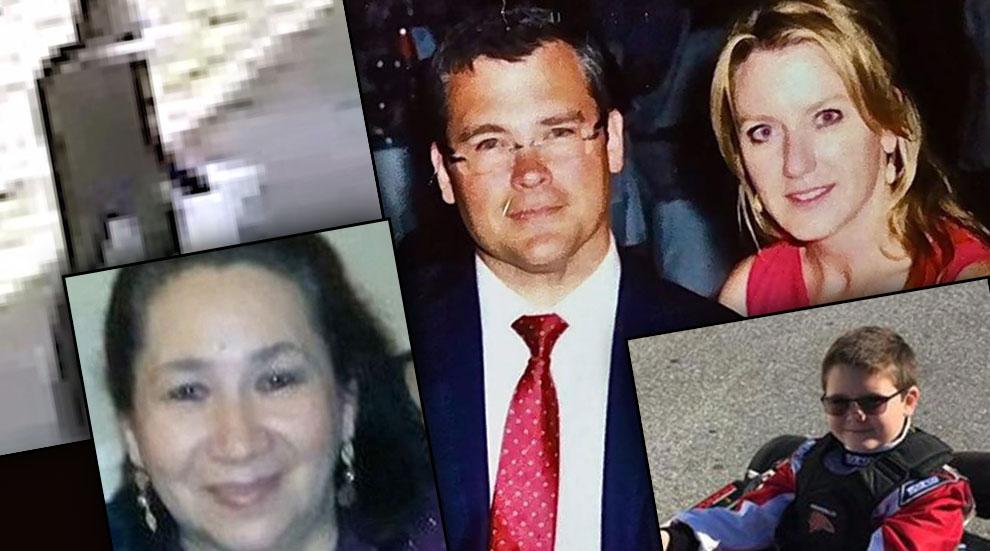 Multiple people who knew the daily routines of a Washington, D.C. family, and their housekeeper, were involved in their murders, sources close to the probe told NBC Tuesday.
Police previously identified the victims as wealthy couple Savvas and Amy Savopoulos, 46, and 47, respectively; their son Philip, 10; and housekeeper Veralicia Figueroa, 57. Three of the four victims, according to D.C. Police Chief Cathy Lanier, showed signs of stab wounds and blunt-force trauma before the house they were in was set ablaze Thursday afternoon.
Article continues below advertisement
There were no signs of forced entry into the house, authorities said, noting that the family's murderers got into the home at some point on Wednesday, then tied up the victims and held them captive until midday Thursday. At some point, Savvas Savopoulos gave into their demands, police said.
Nelitza Gutierrez, who worked as the family's housekeeper for 20 years, and was close with Figueroa, told NBC that she received a message from Savvas Savopoulos saying that Figueroa was going to spend the night at the family home in the Woodley Park suburb; that his wife and son were sick; and that she didn't have to come to the home on Thursday.
Watch the video on RadarOnline.com
"It was something very suspicious because I felt his voice was really tense," Gutierrez said in Spanish, according to the AP. "And it was different than what he had said to me before."
In related news, the D.C. police dept. and agents with the ATF examined the house Monday, as well as a 2008 Porsche that was stolen from the home and later found incinerated in a church parking lot 15 miles away. Police said a "person of interest" was caught on a surveillance camera.
The family owned a very valuable art collection, neighbors told NBC.
Funeral planning was currently underway for the victims; Those looking to help Figueroa's family with funeral expenses can access a GoFundMe page started following the tragic incident.