Father Of Suspect In Brutal D.C. Murders Shares Sorrow For Savopoulos Family: 'Our Thoughts & Prayers Are With Them'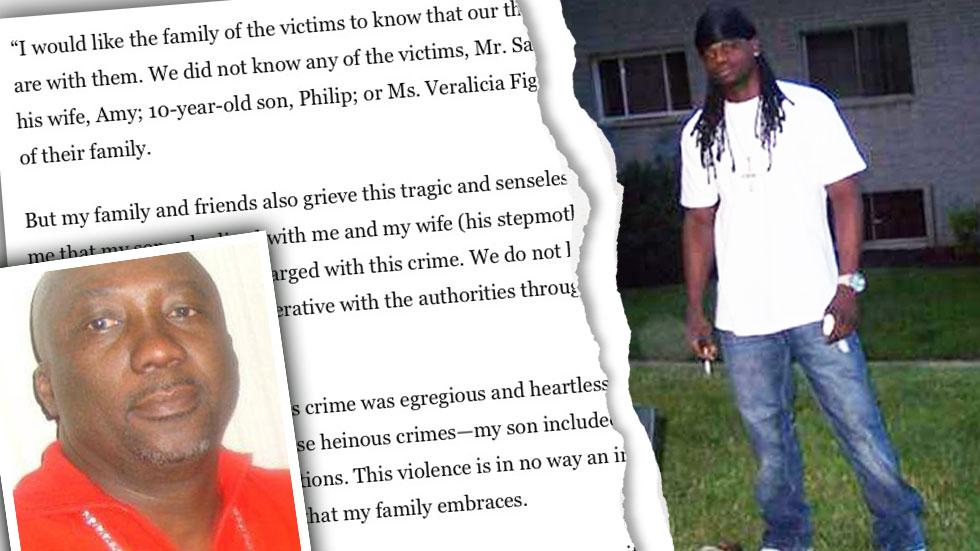 Daron Dylon Wint, prime suspect in the brutal murders of Savvas Savopoulos, his wife, son and their cleaning lady, is set to stand trial on June 23. In the meantime, police continue to investigate Wint's alleged crime, the possibility of accomplices and his past as an employee for Mr. Savopoulos' company, American Iron Works, Inc.
Wint's father, Dennis Wint, has also come forward in wake of the crime, releasing a statement – obtained by the Washington Post – to express his deep sorrow for the Savopoulos family:
Article continues below advertisement
"I would like the family of the victims to know that our thoughts and prayers are with them. We did not know any of the victims, Mr. Savvas Savopoulos, his wife, Amy; 10-year-old son, Philip; or Ms. Veralicia Figueroa, an employee of their family.
But my family and friends also grieve this tragic and senseless loss. It pains me that my son, who lived with me and my wife (his stepmother) for a brief period over the years, is charged with this crime. We do not have any of the details and have been cooperative with the authorities throughout the process.
What we do know is that this crime was egregious and heartless and we hope that whoever committed these heinous crimes — my son included — will suffer the consequences of their actions. This violence is in no way an indication of the life we live or the values that my family embraces.
We understand that there is a desire from many in our community to know more and to hear from us. But we would respectfully ask members of the media to respect our privacy and our desire not to have any additional comments or participate in any interviews as this case moves through the judicial system."
Article continues below advertisement
According to reports, a fugitive task force team arrested Wint, 34, on Thursday at 11 p.m., one week after the Savopoulos house was set on fire and the family — brutally tortured — discovered dead inside.
Wint was tracked to the Howard Johnson Express Inn located in College Park, Maryland, where police found him parked in a Chevrolet Cruze. Wint had been following a box truck on the road, which contained supposed "accomplices" in his crime.