Exclusive
Under Investigation! Woman At The Center Of Obama Secret Service Sex Scandal Questioned By Feds -- Her Bombshell Confession Revealed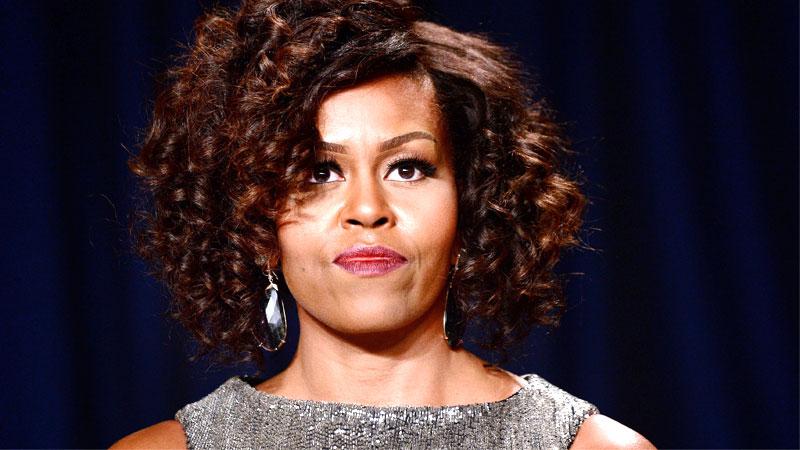 The fallout from the Secret Service sex scandal involving Michelle Obama's personal security detail continues, RadarOnline.com has exclusively learned.
On June 8, government agents questioned the woman who unwittingly found herself at the center of the case, a source with knowledge of the ongoing investigation reveals.
As RadarOnline.com reported, a Secret Service agent assigned to protect the First Lady was placed on involuntary "administrative leave" after he was involved in a stunning breach of national security.
Article continues below advertisement
An exhaustive probe dug up the shocking revelation that the married agent assigned to protect Michelle was busy trying to hook up with a prominent female Washington D.C. staffer and ignored his duties.
Racy text messages and a graphic "selfie" that the agent snapped and sent to the woman were also discovered during the probe.
Agents brought the woman who received the incriminating phone messages to Secret Service HQ in Washington D.C., where she spent "three hours answering questions," the source tells RadarOnline.com.
"They went through her phone and pulled every pertinent text and photo related to the agent," continues the source, who notes agents "asked the woman if she planned to go to the media" and "made her sign a non-disclosure agreement."
"They are in cleanup mode now because they know it's about to be a bigger story somehow," says the source.
Government spokesman Brian Leary confirmed that an investigation into the incident was underway. "As is our policy with any allegations of misconduct, the Department of Homeland Security Office of Inspector General (DHS-OIG) has been notified and the matter will be investigated jointly between the DHS-OIG and the Secret Service Office of Professional Responsibility," he said in a June 5 statement.