Exclusive
Ex-Wife Tells All: Robert Kardashian Believed O.J. Simpson Was Daughter Khloe's Real Dad!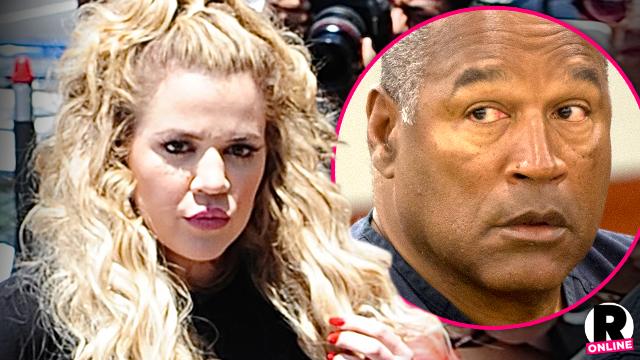 Even Robert Kardashian believed his daughter Khloe could belong to old pal O.J. Simpson, the late lawyer's ex-wife reveals to RadarOnline.com.
Robert, who split from wife Kris Jenner in 1991, allegedly openly voiced his suspicions to daughter Kim and then-wife Jan Ashley in the late 90s.
"Robert said, 'Oh my god, he's so black, he has curly hair, so does Khloe. Oh my god, you think it's him?'" Ashley tells Radar in an exclusive interview.
Article continues below advertisement
And Kim, who was just a teen at the time, agreed!
"Kim said, 'It's gotta be him,'" Ashley claims.
Before pinpointing Simpson, Robert, who tragically died in 2003 after a battle with cancer, always believed his youngest daughter wasn't really his biological spawn, Ashley claims.
But he never shared his suspicions with Khloe because he didn't want to hurt her.
Also, Ashley says, Kris would never confirm the rumors.
"He couldn't get it out of Kris," Ashley recalls.
Robert and Kris were very close to Simpson and his wife, Nicole Brown, in the early 90s. After the disgraced football great was accused of murdering Brown, Robert represented him at his trial.
Rumors about Simpson fathering Khloe have been spreading for years.
Last December, Simpson's best friend, Tom Scotto, told Radar exclusively that Jenner and his pal had a fling— and admitted that the current jailbird could be her dad.
"I can see a resemblance between Khloe and O.J.. Anybody can see the resemblance if they look close enough," he said.
Watch: O.J.'s BFF Says Simpson Could Be Khloe's Real Dad