Richard Simmons 'Frail, Weak And Spiritually Broken' –– Star's Ex-Assistant Tells The National ENQUIRER He's Concerned About Shut-In's Shocking Downturn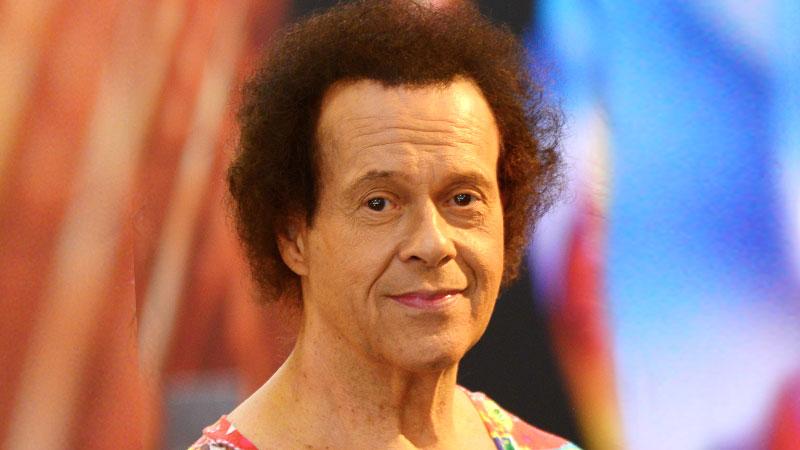 A reclusive Richard Simmons is "frail, weak and spiritually broken," and "in desperate need of help," his ex-personal assistant told The National ENQUIRER.
Mauro Oliveira, who also served as a masseuse for the once-energetic 1980s star, told The ENQUIRER that the 66-year-old's business manager and a housekeeper control who has access to the celebrity trainer, and dictate "his every move."
Oliveira told The ENQUIRER that when the last time he saw Simmons -- in April 2014, a month after he stopped working for him -- "I thought he was suicidal!"
Article continues below advertisement
"He had completely given up," Oliveira said of the bedridden star. "I said, 'You have to get out … you need to eat!'"
Oliveira said Simmons responded to him, "No, I need to rest, I'm very tired."
The "Sweatin' to the Oldies" star hasn't been seen publicly since the 2013 Macy's Thanksgiving Day Parade, and was shockingly absent from last September's funeral for his longtime showbiz friend Joan Rivers.
The Deal-A-Meal mogul's blues can be traced to a series of upsetting life events, Oliveira said, including a knee injury, the end of a long romance, and the death of his beloved Dalmatian, Hattie.
"Richard was crushed when he had to put Hattie down," Oliveira, who Simmons has stopped speaking to, told The ENQUIRER.
Oliveira, who's also reached out to the star's relatives, said he's gone public with the info because he wants "Richard's fans to be aware of what's going on."
Oliveira has penned a book about his experiences with Simmons, titled, "King Rich and the Evil Witch."