Rachel Dolezal's Grandmother: She Needs Help!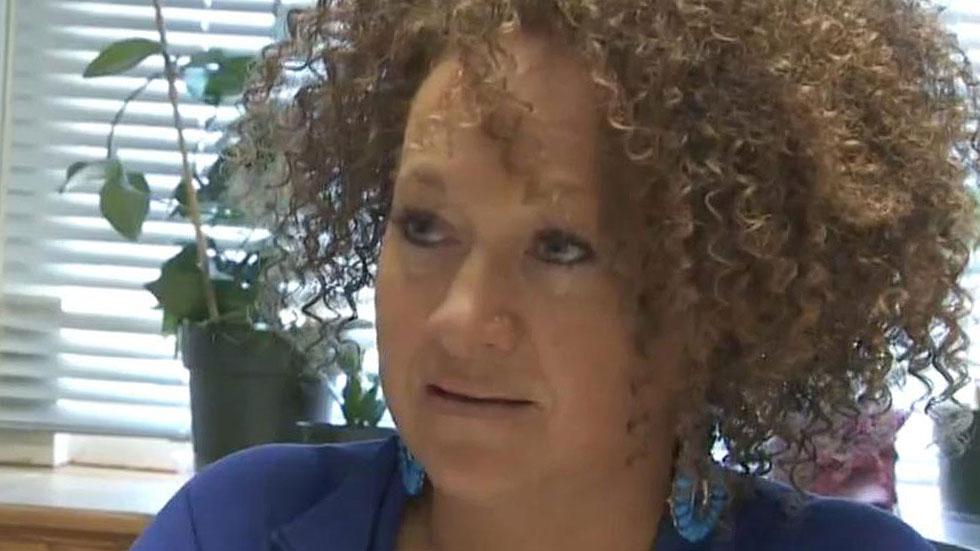 Rachel Dolezal, who recently resigned as leader of the Spokane chapter of the NAACP, was outed last week as being a white woman after pretending for years to be black, altering her identity, and allegedly lying on applications for city positions.
Now, new details reveal just how dire Dolezal's relationship with her family has become because of her choices.
In an exclusive interview, grandmother Georgianna Dolezal admits she's just as confused by her granddaughter's behavior as everyone else.
Article continues below advertisement
"That's her choice not to be in touch with her family," she told RadarOnline.com. "We have reached out and reached out and she didn't respond."
As RadarOnline.com previously reported, Rachel kept in touch with adopted brother Ezra, asking that he help cover her true identity as a white woman.
Her actions have been very concerning for the family, Georgianna shares, admitting that it's caused catastrophic repercussions for the whole clan.
Article continues below advertisement
"There's a crisis alright," she tells RadarOnline.com. "Inadvertently, Rachel caused her own crisis. It is a family crisis, but she's done this."
Liar, Liar! A Look At Kim Kardashian's Biggest Fibs –– Reality Star Fakes It In 15 Clicks
But above all, Georgianna hopes that her granddaughter will seek out assistance for her issues.
"I hope she gets some help and acknowledges the deception she has perpetrated," she says. "I don't know if it's a psychiatrist, counselor, whatever would help her and be real with the Lord when she had one or if she does now, I don't know. It would give her some inner strength to own up to what's going on."
Later, she poignantly added: "Rachel has so many talents, abilities, and skills, but you can't live without integrity."
In the wake of her scandal, Rachel has resigned from her post as president for NAACP's Spokane chapter, vowing her "complete allegiance to the cause of racial and social justice."