President Barack Obama Shoots Down Heckler During White House Speech –– 'You're In My House!'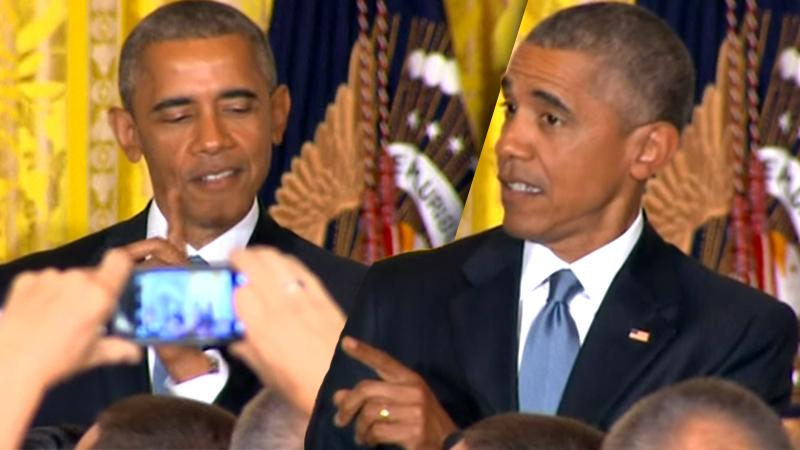 President Barack Obama shot back at a heckler during a gay pride event at the White House Wednesday, telling the shouter, "You're in my house!"
The incident unfolded after the heckler began yelling during the president's speech in the East Room, about how immigrants from the LGBT community are treated.
Watch the video on RadarOnline.com
Obama kept his cool, saying, "Hold on a second" before pointing his finger and turning his full attention to the heckler.
Article continues below advertisement
"OK, you know what? No, no, no, no, no ... hey listen, you're in my house!" the commander-in-chief angrily responded. "You know what? It's not respectful when you get invited to somebody's house.
"You're not going to get a good response from me by interrupting me like this. I'm sorry, I'm sorry ... shame on you, you shouldn't be doing this."
The exhausted leader finally asked for the heckler to be kicked out of the room, adding, "As a general rule I am just fine with a few hecklers -- but not when I'm up here in the house."
An transgender immigrant named Jennicet Gutiérrez was later identified as the heckler by an immigration organization called FAMILIA TQLM, CNN reported.