On The Run: Dead Kardashian BFF Jamie Sangouthai Was Wanted BY Cops At Time Of Suspected OD — Charged With 'Possession Of Methampetamines'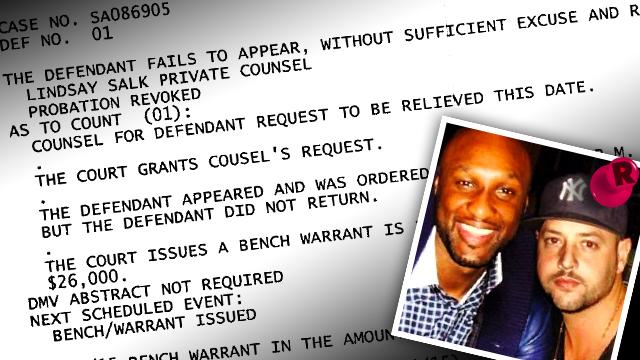 Lamar Odom's best friend, Jamie Sangouthai, had an active warrant out for his arrest at the time of his suspected heroin overdose, RadarOnline.com has learned.
In April 2014, Sangouthai was charged with two counts of possession of methamphetamines, and after initially pleading not guilty, agreed to a deferred entry of judgement.
Terms of the plea deal included completion of a drug diversion program, and that he not associate with any drug users or sellers.
Article continues below advertisement
However, a warrant was issued on January 12, when Jamie was ordered to return to court later that day, and failed to do so, after his lawyer asked to be taken off the case. The $26,000 arrest warrant was still active at the time of his death.
Sangouthai and Odom had been friends since their younger days playing basketball together in New York, and remained close throughout Odom's rise to fame.
Khloe Kardashian had her issues with Sangouthai, however, expressing on Khloe & Lamar that she felt that he was both enabling Odom's drug use, as well as taking advantage of his financial generosity. Nonetheless, she too expressed her sadness at his passing, tweeting, "When does it stop? RIP Jamie Sangouthai."