Xanax & Cocaine: Insider Claims Kylie Is A 'Complete Mess,' Drug Spiral Forces Family To Stage Intervention – Led By Scott!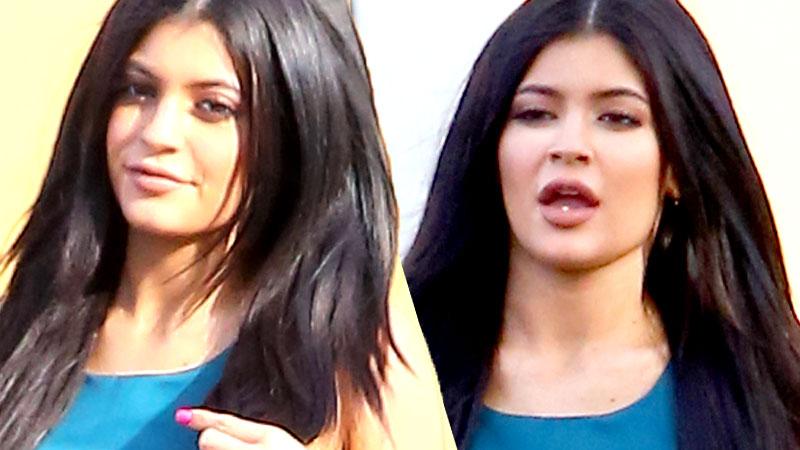 Just shy of 18-years-old, Kylie Jenner has reportedly hit rock bottom already.
With a father transitioning into a woman and paparazzi following her every move, it's understandable that the reality starlet is cracking under the pressure. But according to a family insider, the teenager's drug problems are – as RadarOnline.com previously reported – getting out of control.
The source told Life & Style that Scott Disick, who recently spent a stint in rehab, was the one to alert the family regarding Kylie's downward spiral.
Article continues below advertisement
"Scott was the first to tell Kylie to get help," the family friend said. "He came back from his own short-lived rehab…and told Kylie he's learned a lot about addiction and feels she is heading down a very dangerous path."
"But Kylie has no interest in getting help," the source continued. "So it looks like she will actually have to be ordered into rehab."
But who's to blame for Kylie's behavior? According to the insider, her drinking began at a young age and has progressed into an issue with other substances as well.
"Kylie started drinking at about 14," the source shared. "Now that she's doing Xanax and coke with her friends, she believes it's not that big a deal. Kylie is a complete mess."
Now that Kylie has her own home, a $2.7 million mansion in Calabasas, it makes matters much worse. Between her boyfriend and group of pals, the reality star is surrounded by questionable influences.
"Her boyfriend, Tyga, and her pal Justin Bieber are big weed smokers. But Molly, cocaine, Ecstasy, Vicodin and oxycodone are also popular with the group she hangs out with."
Will the Kardashians be able to help Kylie out of her downward spiral? Let us know in the comments below!