Fess Up! Kendra Finally Confronts Hank Over Affair With Transsexual Model: 'There's A Recording'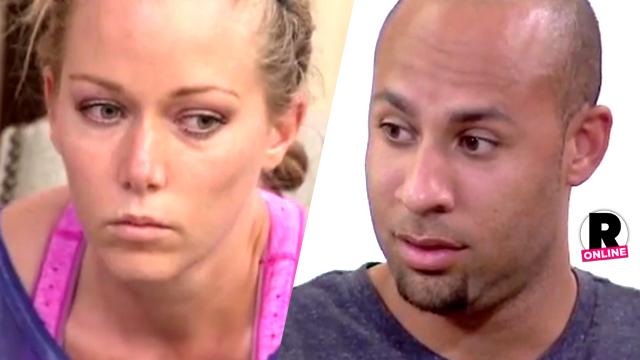 More than a year after Hank Baskett cheated on Kendra Wilkinson with a transsexual model, she's finally ready to hear the truth. In a shocking new clip from the upcoming episode of Marriage Boot Camp: Reality Stars, she begs him to come clean and says she can't defend his behavior.
Busted by an exclusive RadarOnline.com report, Baskett incredibly managed to gain his wife's support in the weeks after the news, but now, she's finally airing her doubts.
Article continues below advertisement
"To be honest with you Hank, there is a recording out there," the Playboy model tells her former NFL player husband in the clip. "And I can't defend you anymore about that and now it's your turn to fight."
RadarOnline.com published the recording last year amid the couple's repeated denials. Listen to one clip here:
audio mp3="https://media.radaronline.com/brand-img/wp-content/0x0/2014/10/hank-audio.mp3"/audio
The explosive relationship was pushed to the breaking point after Baskett's affair, and Wilkinson, the mother of their two children, said that she wants her husband to tell her the truth.
"The fact that Hank is not coming forward? I thought I got over it and I think I could sweep it under the rug but this drill is really putting a lot in perspective for me," she says about the reality show test.
"We need to come together and you need to speak the truth," she warns her husband.
Check out the clip below and tune in to Marriage Boot Camp: Reality Stars on WEtv Friday, June 26, 2015 at 9 pm ET/PT.