Family Man? Kanye West Ditches Pregnant Kim Kardashian To Party With Amber Rose -- Video Vixen's Bikini Birthday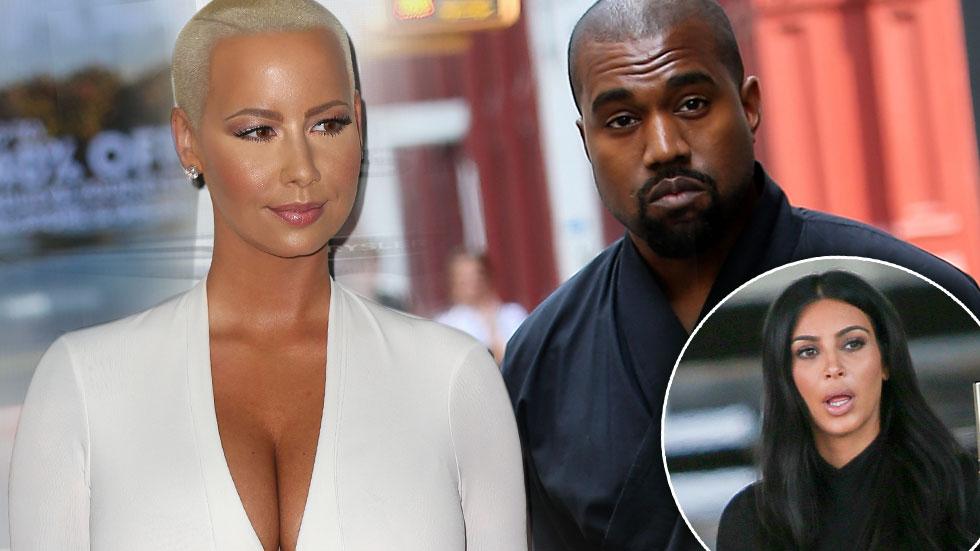 Kanye West may have claimed he needed 30 showers to get with Kim Kardashian after dating Amber Rose, but that didn't stop him from ditching his pregnant wife to party with his ex this weekend!
Kanye West, who has openly admitted that he gets bored easily, was seen attending a foam party this weekend for model Maddy Morebucks. Morebucks posted numerous videos to her Instagram account showing all of the celebrities that helped her celebrate her 25th year. In separate videos, Rose and West can be seen wishing her a happy birthday, with Kanye sporting his signature frown.
Article continues below advertisement
Also caught partying were The Game and French Montana, whose on again off again girlfriend Khloe Kardashian had a well-publicized beef with Rose following comments made on the radio and social media. The argument was centered around Kylie Jenner's relationship with Tyga, the father of Blac Chyna's baby. Blac Chyna was also in attendance. With all of the celebs who were in attendance, it seems that the only person who wasn't there was Kanye's wife. Perhaps another 30 showers are in order?