Sick New Lies: Jim Bob & Son Josh Duggar Spilled 'Everything' About Sex Abuse To Evil State Trooper, Witness Reveals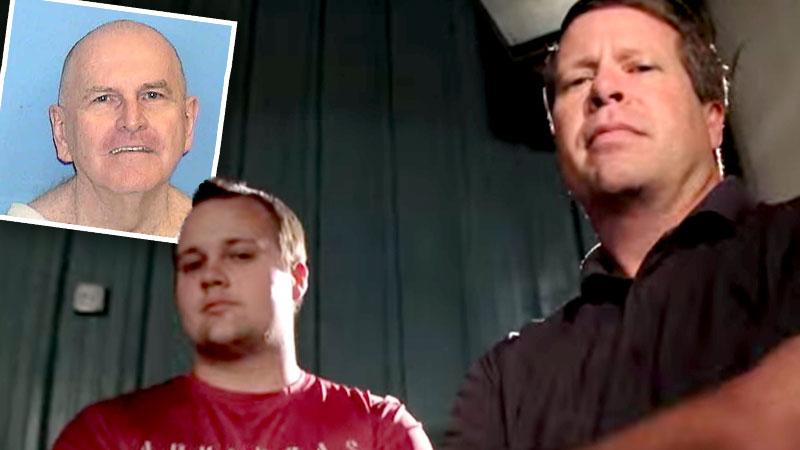 In a scandal filled with secrets and deceptions, another player is now being called out for lying.
After news broke that Jim Bob Duggar told police that he and troubled son Josh revealed everything about the then teen's sordid history of molestations to state trooper Joseph Hutchens in 2003, Hutchens claimed the 19 Kids And Counting stars downplayed his heinous crimes in the private conversation.
But now, an anonymous witness is backing up Jim Bob's story.
Article continues below advertisement
In an interview with the Northwest Arkansas Democrat Gazette, the church elder who accompanied Jim Bob and Josh to the state trooper's office 12 years ago says "Joshua came clean and told everything."
"I definitely remember telling him before we went that he needed to come clean, and I definitely remember being satisfied that he did that when it was over."
At the state police headquarters, Josh, then 15, gave Hutchens all the details about who had sexually abused and specifically how he had assaulted the victims, the elder claims.
"I was there form the beginning to the end," the witness insists, adding that Hutchens failed to take notes or record the confession.
"He told Joshua that since you're from a good family and have a good support group and good friends, he wasn't going to go any further," the church elder recalls. "He did say that if you ever do this again, you'll be taken away or something like that."
Last week, Hutchens told a reporter that Jim Bob, 49, said Josh had molested a sole female victim "only one time."
MORE ON:
19 Kids and Counting
Article continues below advertisement
Meanwhile, Josh never served time for his admitted crimes, which included fondling at least five minor females in the Duggar family home between 2002 and 2003.