The Man Who Let Josh Go! Disgraced State Trooper Joseph T. Hutchens Allegedly Failed To Follow Up On Duggar Sex Abuse Accusations, Was Later Arrested On Child Porn Charges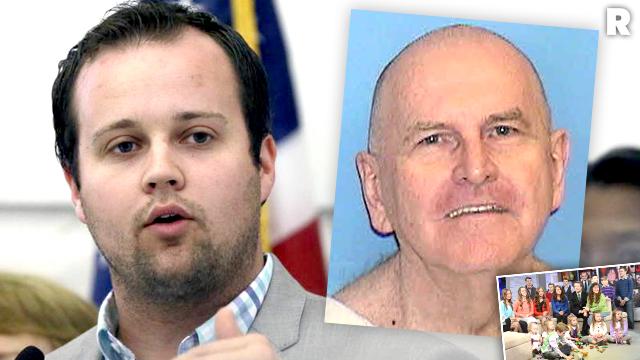 This is the man who reportedly let Josh Duggar walk away scot-free after committing a sex crime!
According to In Touch, 19 Kids And Counting patriarch Jim Bob, 49, caught his eldest son, then a teenager, groping a minor female sometime before 2005, and promptly brought him to the Arkansas State Police.
However, state trooper Joseph T. Hutchens, who allegedly spoke with the father son pair that dark day, failed to follow up on the report, and the case was forgotten until after the three-year statute of limitations had expired.
Article continues below advertisement
Hutchens, 69, became caught up in his own heinous sex scandal in 2005, soon after he reportedly met with Jim Bob and Josh, when he was arrested on child porn charges. The disgraced officer was convicted in 2007, and served time in prison.
While out on parole in 2010, he was arrested again with child porn.
According to a state inmate profile viewed by RadarOnline.com, Hutchens was charged with four counts of distribution, possession or viewing of sexually explicit material involving a child as a habitual offender. On May 31, 2012, he was sentenced to nearly 60 years in prison.
However, he will be eligible for parole in November 2020. For at least the next five years, he will be locked up at Wrightsville Hawkins Unit For Males in Wrightsville, Arkansas.
After Hutchens' heinous behavior was exposed, the state police contacted the Child Abuse Hotline about the shocking accusations against Josh. The Springdale Police Department then learned about the case, but it was too late to investigate the homophobic Family Research Council exec, now 27, or charge him with any crimes.
For more on father of three Josh's scandal, keep reading Radar.