The Scenes You'll Miss If TLC Pulls The Plug On '19 Kids And Counting' -- Find Out Here!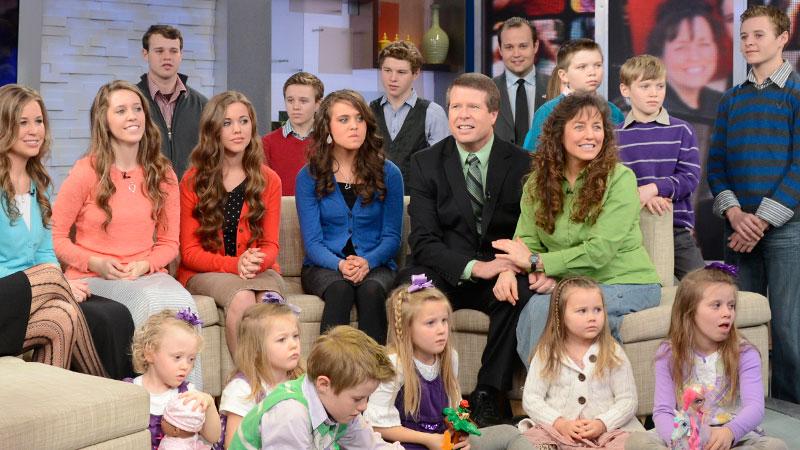 As TLC determines whether or not they'll pull the plug on 19 Kids and Counting, the Duggars are busy suiting up in PR armor for a slew of "mea culpa" interviews airing this week.
Unfortunately, the famous family had already filmed for the next season of their reality hit – and fans want to know what they could be missing!
According to reports, there are plenty of dramatics that will go unseen should TLC cancel the series once and for all.
Article continues below advertisement
For scenes filmed in April, Jessa Duggar and Ben Seewald visit their doctor where they listen to the heartbeat of their unborn baby for the very first time.
But it wasn't all good news, Jessa also discovered that her baby "wasn't turned the right way," which she described as very "scary."
https://instagram.com/p/21QOhrjfhT/?taken-by=jessaseewald
Meanwhile, sister Jill and husband Derick Dillard face their own complications with their newborn son Israel.
"Not only did Jill have a lot of health issues after the birth, but Derick had teeth pulled, surgery and braces all documented by camera crews," an insider shared on the couple.
https://instagram.com/p/1L6UHMLs-k/?taken-by=jillmdillard
As for the biggest shocker of all, the Duggars reportedly find themselves shocked when the Dillards reveal they've been "pulled" to do missionary work following the devastating earthquake in Kathmandu, Nepal.
Whether TLC pulls the plug on the Duggars or not, this season is sure to be an interesting one!