Exclusive
Divorce Deadline! Ben Affleck & Jennifer Garner In Bitter Stalemate Over When To End Their Marriage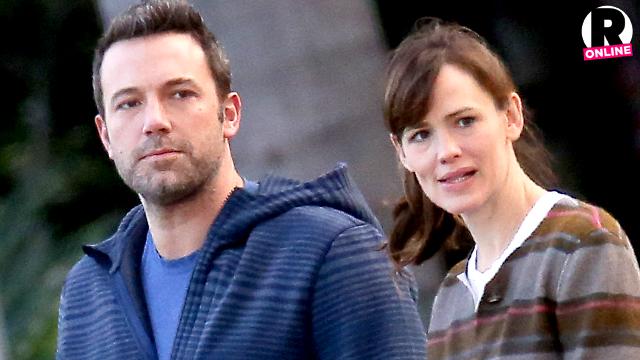 Jennifer Garner and Ben Affleck are trying to convince the public that everything is okay between them, but behind the scenes the two are leading separate lives and locked in a nasty fight over when and how they will officially call it quits.
"The lawyers have already been briefed," an insider exclusively tells RadarOnline.com.
However, if 43-year-old Garner gets her way, the two will continue to work on fixing their floundering relationship, the insider explains.
Article continues below advertisement
"Right now, it's just coming up with a strategy and whether or not it makes sense for Ben to do it quietly and jointly so there is no battle, or to do it on his own," the source said.
However, says the insider, "Ben wants his wife to file for divorce — he doesn't want it to be him."
And he wants to move on it sooner rather than later, and RadarOnline.com can reveal that the actor is insistent that they reach a resolution before June 29 — the date of their ten-year wedding anniversary — in order to avoid legal issues from complicating the matter even more.
Article continues below advertisement
The ten-year mark is significant in California divorce law in terms of determining how much alimony a spouse can get, reveals celebrity divorce attorney Laura A. Wasser.
"Ten years in California generally reflects a long term marriage. When you hit ten years it usually means that the court will continue to have jurisdiction over spousal support absent an agreement to the contrary," Wasser tells RadarOnline.com. "If you've been married for ten years, people don't usually agree to a cutoff date, which would otherwise be half the length of the marriage."
"Ben's a zombie right now," says the insider of his marriage mess. "He's just ready to move on even though Jen's desperate to keep giving it shot after shot."
Do you think Ben and Jen should just call it quits, or is it worth continuing the fight to save their marriage? Weigh in with your thoughts in the comments below.