Exclusive
Exclusive! Jay Z's Alleged Love Child Blasts Rapper In Explosive New Tell-All — 'I Get Mad!'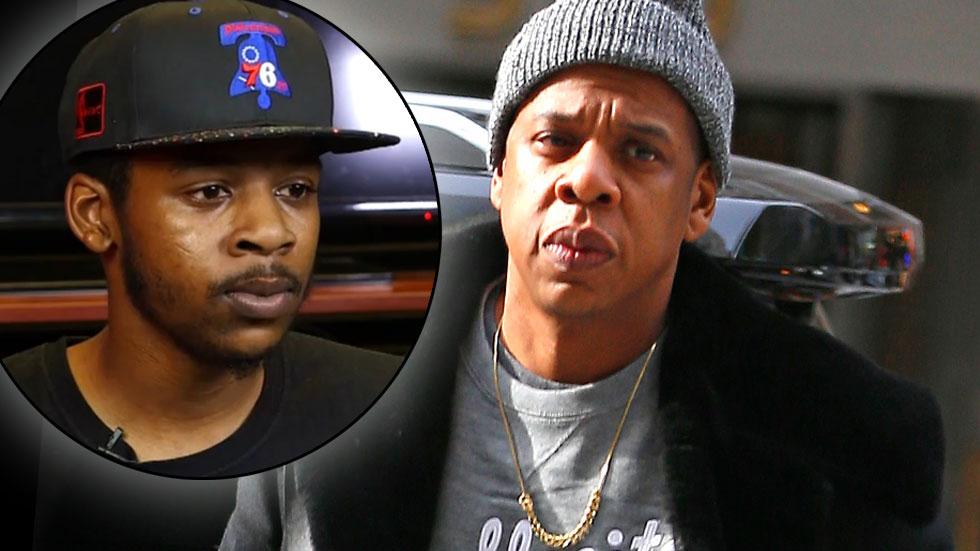 RadarOnline.com sat down with superstar Jay Z's alleged love child in a shocking new tell-all interview!
"It was a big case to me because I really wanted to find out who my father was," revealed Rymir Satterthwaite, the 21-year-old who filed a civil lawsuit against the rapper last December in a bid to force him to take a paternity test.
Unfortunately, Satterthwaite told Radar, he and his mom Wanda Satterthwaite, who also had a claim against Jay Z in 2010, were legally and financially unprepared to deal with the enormity of their cases.
Article continues below advertisement
"There was a whole lot of running around," noted the young aspiring rapper, who bears a striking resemblance to Jay Z. "We didn't have enough information to push the case, to keep the case going."
Satterthwaite, whose mom claimed she was involved with Jay Z in the early '90s, years before he went on to become a megastar, insists he wants to know the truth about whether or not the rapper is his real dad for practical purposes.
"It is important that I know who my biological father is because of my mom's health," he revealed of Wanda, who suffers severe asthma and a weak heart, which is due to a genetic condition. "In the future you don't know what can happen."
"I get frustrated just like everybody else," confessed Satterthwaite of his ongoing battle with Jay Z, who also has a daughter, Blue Ivy, with Beyonce. "I get mad at certain times."
Still, "I try not to get frustrated," he continued. "I really try not to think about it and go on with my life — anything could happen but I still got to live for myself "
"At the end of the day I still gotta work and bring income in for me," he adds. "I just take one day at time and plan my life."
WATCH RADAR'S VIDEO FOR MORE SHOCKING REVELATIONS