'I'm Not His Watcher, He's A Grown Man!' Jada Pinkett Smith Shocks With Comments Over Marriage To Will Smith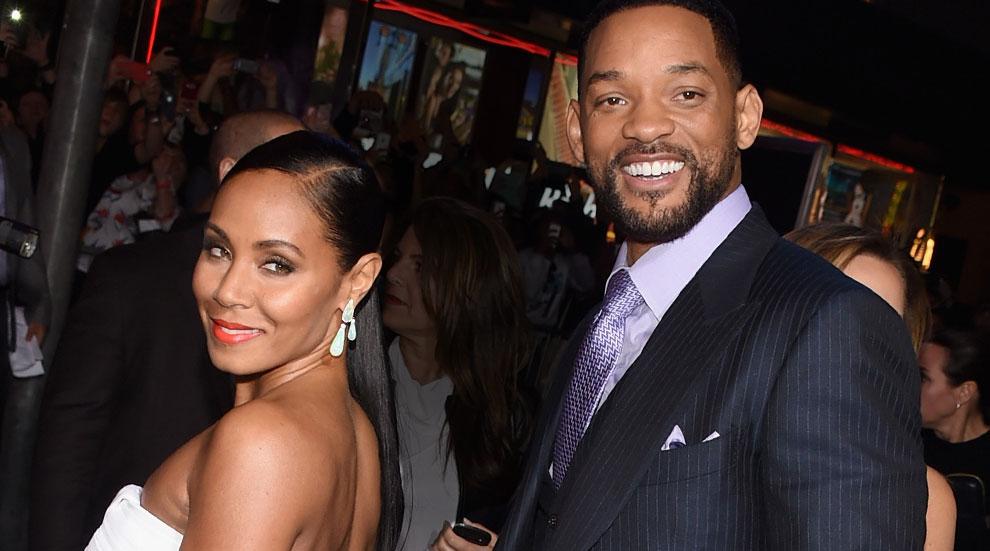 Jada Pinkett Smith stirred it up with vague-but-telling comments about her A-list marriage to Will Smith in her appearance on The Howard Stern Show Wednesday.
The 43-year-old stunner, who's been married to the hunky leading man since 1997, told the King of All Media she doesn't spend a moment stressing about whether the Independence Day hunk has ever stepped out on her, after longstanding rumors the two have had an open marriage.
Article continues below advertisement
"Here's the deal, Howard: You've gotta trust who you're with," the Baltimore-born beauty said. "And at the end of the day, right, I'm not here to be anybody's watcher.
"I'm not his watcher. He's a grown man."
The Gotham star said that her husband's "got all the freedom in the world," and that "as long as Will can look himself the mirror and be okay," she's fine with it.
"Here's what I trust: The man that Will is ... is a man of integrity," she added.
Hear The Audio On RadarOnline.com
MORE ON:
Jada Pinkett Smith
The Collateral actress went into detail about her philosophy on faithfulness and the laws of attraction when it comes to her husband.
"Just because a man is attracted to another woman does not mean that he does not love you," she told Stern. "And it doesn't mean that he's going to act on it ... if your man isn't going to see another woman's beauty, how the heck is he going to see yours?"
Article continues below advertisement
She added that with the couple's celebrity, she would "know anyway" if Will was having an affair on her.
In another surprising revelation from the interview, Jada said that she's shared this advice with her kids Jaden and Willow on the topic of marriage: "Don't do it!"
Jada said that her marriage with Smith is more of an exception to the rule, even admitting she entered into the marriage at an age that was "too young."
She said her marriage with Smith has worked out, but "worked out in a way that thank God she has a husband who's a gangster partner -- taking that road from 25 to 44."
Jada appeared to promote her upcoming film Magic Mike XXL, which hits theaters July 1.