Exclusive
Caught In A Lie! Holly Madison Signed An NDA To Keep Quiet About Hef & Playboy Secrets - Tell-All Book In Jeopardy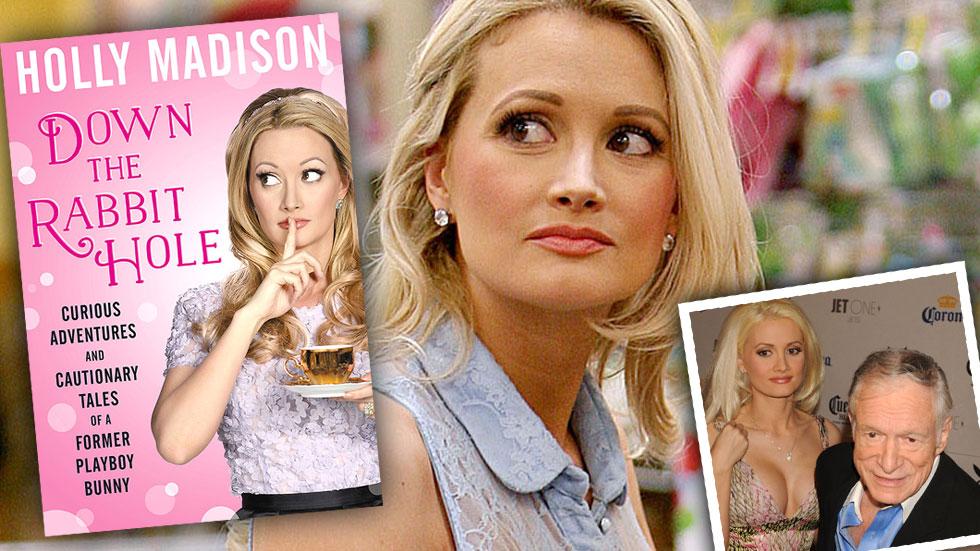 Holly Madison has confidently said that she had no qualms about revealing the shocking details about her days as Hugh Hefner's number one girlfriend because she "never signed a non-disclosure agreement," but RadarOnline.com has exclusively learned that she did sign one and there may be legal action taken against her for breach of contract.
The former Playboy model disparaged Hef and her life in the Playboy Mansion in her memoir Down the Rabbit Hole: Curious Adventures and Cautionary Tales of a Former Playboy Bunny, claiming that she was verbally and emotionally abused by him.
Article continues below advertisement
However, the company Nondisclosure and Confidentiality Agreement that Madison signed in 2007, when she was hired by Playboy Enterprises as a photo editor, specifically prohibited her from revealing "personal, social and/or business activities of Playboy…and various members of the Hefner family."
Hef's 35-year-old former lover and Girls Next Door star has dismissed any criticism of her book, saying: "I realized I wasn't treated well. I'm done being afraid of people. I don't have any loyalty to Hef. I haven't talked to him in four years, so there's no reason to reach out now. Besides, it's the truth."
According to Us Weekly, "Madison thankfully never signed a non-disclosure agreement, allowing her to leave no stone unturned when penning her memoir."
But the binding document she signed may have negative legal repercussions for Madison and it remains to be seen just how forgiving Hef and Playboy are going to be toward her considering how unflattering her description of life with him was.
What do you think Hef will do about Holly's scandalous tell-all book? Sound off in comments below.
Watch: Holly Madison Signed An NDA To Keep Quiet About Hef & Playboy Secrets