Hugh Hefner Slams Holly Madison's Tell-All Book As Attempt To 'Stay In The Spotlight'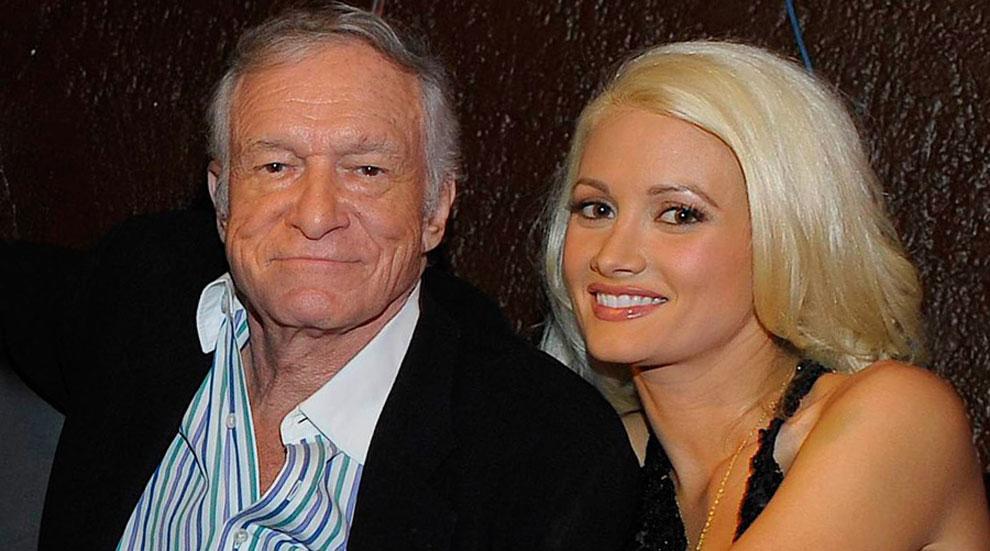 Fighting words! Hugh Hefner strikes back after Holly Madison made shocking claims against him in her tell-all book, Down the Rabbit Hole: Curious Adventures and Cautionary Tales of a Former Playboy Bunny.
In exclusive passages from the salacious memoir, the blonde beauty accuses her ex of being both verbally and emotionally abusive during her stay under the Playboy Mansion roof.
Now, Hefner has come forward with an official response:
Article continues below advertisement
"Over the course of my life I've had more than my fair share of romantic relationships with wonderful women," the Playboy founder told Us Weekly.
"Many moved on to live happy, healthy and productive lives, and I'm pleased to say remain dear friends today," he continued. "Sadly, there are a few who have chosen to rewrite history in an attempt to stay in the spotlight. I guess, as the old saying goes: You can't win 'em all!"
But Madison tells a different tale, calling Hefner a "manipulator" who was partially responsible for her feud with fellow housemate Kendra Wilkinson.
"I realized I wasn't treated well," Madison shared. "I'm done being afraid of people. I don't have any loyalty to Hef. I haven't talked to him in four years, so there's no reason to reach out now. Besides, it's the truth."
Now happily married and mother of two-year-old Rainbow, Madison is telling her side of the story – and then some. Look out Hef!