Tell-All Confession—Holly Madison Was 'Contemplating Suicide' While Living In The Playboy Mansion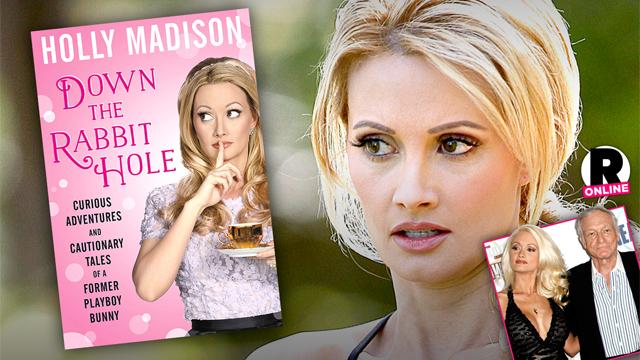 Life as one of Hugh Hefner's sexy Playboy bunnies wasn't all it was cracked up to be.
Holly Madison is ripping the lid off of life behind the walls of Hefner's infamous Playboy Mansion in her new memoir, Down the Rabbit Hole: Curious Adventures and Cautionary Tales of a Former Playboy Bunny.
In the book, which will be released on June 23, Madison reveals that she often battled the harmful effects of the drama and depression she often fought against during those wild years.
Article continues below advertisement
"Life inside the notorious Mansion wasn't a dream at all—and quickly became her nightmare," reads a Harper Collins press release describing what will be covered in Madison's book. "After losing her identity, her sense of self-worth, and her hope for the future, Holly found herself sitting alone in a bathtub contemplating suicide."
The book will also lay bare the "oppressive routine of strict rules, manipulation, and her battles with ambitious, backstabbing bunnies."
Madison starred for five seasons as one of Hefner's infamous girlfriends on the reality show The Girls Next Door. The program ended in 2010.
Today, 35-year-old Madison's life is on an upswing. She's now married to Pasquale Rotella and she has a young daughter named Rainbow.
"I'm excited to finally share my story and what I've learned from my personal experiences both inside and outside of the Playboy Mansion," Madison told Us. "I think my stories will surprise people and I'm looking forward to lifting the veil of mystique and clearing up the misconceptions so often associated with my life."