Taking A Stand! Holly Madison Hits Back At Hef Over Tell-All Book: 'He Has No Power Over Me Anymore'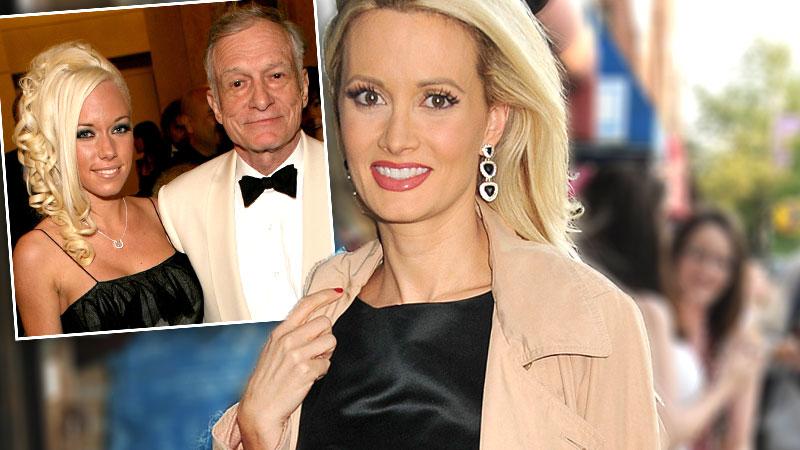 Holly Madison is standing by her book! After releasing salacious tell-all memoir Down the Rabbit Hole: Curious Adventures and Cautionary Tales of a Former Playboy Bunny, the former Playboy bunny knew there'd be hell to pay with ex Hugh Hefner – but that hasn't stopped her yet!
In an interview with In Touch, Madison explains that her allegedly emotionally and verbally abusive ex slammed the book, claiming she rewrote history to stay in the spotlight.
Article continues below advertisement
But the blonde bombshell calls Hefner's supposed bluff, saying she's no longer worried about the repercussions.
"I won't let myself be afraid of him," Madison told the publication. "I spent too many years like that."
"Hef has no mental or emotional power over me anymore. I walked away from that seven years ago when I left the mansion. He is completely out of my life now."
But Hefner wasn't Madison's only target in her memoir; the reality star also threw major shade in the direction of former costar Kendra Wilkinson.
Wilkinson quickly hit back, calling the whole thing a ploy for revenge, but Madison tells a different story.
"If I wanted to write a cheap tell-all for revenge, I would have done that a long time ago. I had to pretend everything was OK back then, and it wasn't."
Later, she added: "I wrote this book in hopes that people would learn from my mistakes."